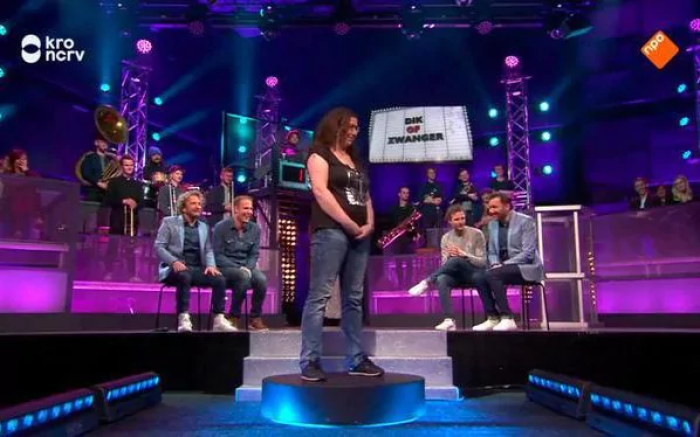 There have been plenty of trashy shows that reduce women to pieces of meat – remember Snog Marry Avoid? – but a Dutch programme has reached a new low.
Neem Je Zwemspullen Mee, which translates as Bring Your Bathing Suit, is a new show that premiered in the Netherlands on Sunday (9 April). It involves women stripping down to their bikinis in front of a panel of men, who are then invited to guess whether the woman is pregnant or not.
Understandably, people have called out the show for going to extraordinary levels to body-shame women.
"For everyone thinking The Netherlands is great. We reached a new low yesterday night. National TV game show: 'is she pregnant or just fat?'" one critic tweeted.
Someone else wrote, "Welcome to the Netherlands, where we apparently have a TV show where men guess if a woman's fat or pregnant. I f*cking can't."
The show has also previously invited people to determine whether a woman's breasts are "real or fake" and whether Asian contestants are "Chinese or Japanese".
A petition to scrap the show for "downgrading women to pieces of meat" has already received more than 2,300 signatures.
"In the game Fat or Pregnant, a woman who can not open her mouth is placed on a rotating platform. She is subjected to having her body examined by four smug men, the studio audience and TV viewers," the petition reads.
"The program suggests that it is okay to shamelessly to assess a person's body."