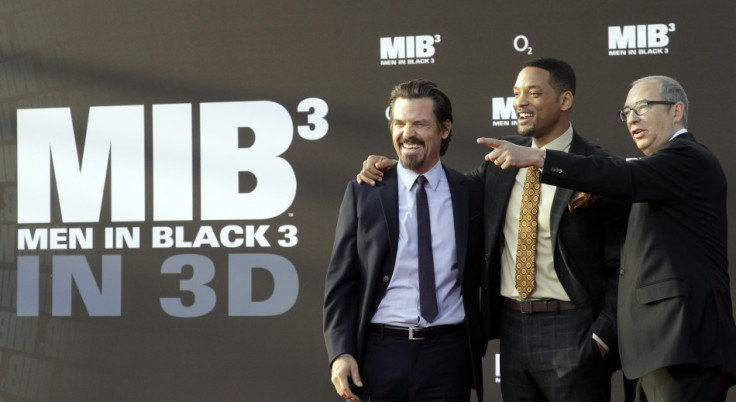 Sony Pictures is reportedly in confrontation with cinemas over the issue of who would bear the cost of 3D glasses of the movie, "Men In Black III."
"MIB III" is due to release in cinemas across the world on the 3D format on May 25. Sony's another 3D release, "The Amazing Spiderman," is scheduled for release on July 3.
According to a report by Bloomberg, Sony's film unit representatives and major cinema executives are engaged in private discussion to reach an amicable solution to the dispute over the 3D showing of the movie. No settlement has been arrived at so far.
"So far as I know, nothing has changed," the Bloomberg quoted, John Fithian, president of the National Association of Theatre Owners, as saying.
The conflict is believed to have started in September 2011 with Sony announcing its decision to stop paying for the glasses starting with "Men In Black".
Cinemas were paying half of the ticket fee to RealD, technology supplier of the movie while 40 percent of the cost was borne by studios.
RealD is the global licensor of stereoscopic (three-dimensional), or 3D, technologies. It also supplies 3D eye wears, display and gaming technologies to electronic manufacturers, content producers and distributors.
In most US cinemas, 3D glasses are provided by RealD.
Sony wants the cinemas to foot the bill completely which have led to a standoff between the two, according to the Bloomberg report. For the cinemas, it would amount to substantial reduction in their profits they get from charging higher prices for the 3D shows.
Industry watchers believe that the dispute will be settled as the release date approaches and they predict the possible outcome as the studio bearing the cost. They point out a similar dispute between Twentieth Century Fox and the cinemas at the time of the release of "Ice Age: Dawn of the Dinosaurs" and Fox relented then.
"Either Sony needs to continue to pay for the glasses as every other studio is doing, or just choose not to make movies in 3D," Bloomberg quoted Eric Wold, a B. Riley & Co. analyst in San Francisco as saying.
"Men In Black III" is the latest in the science-fiction comedy series starring Will Smith and Tommy Lee Jones as special agents "J" and "K" in charge of managing Earth's alien population. It was originally shot on 2D format and was later converted into 3D.
The movie premiered on the world's biggest 3D screen in Berlin on May 14. The left and right eye images were projected with four Sony 4K SRX-R320 projectors. Sony Pictures was awarded Guinness World Record for its giant 26m x 14m 4K 3D projection of the "Men In Black III".