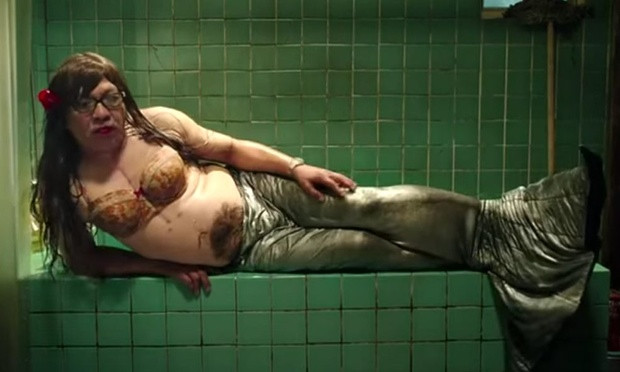 Stephen Chow's latest comedy has become China's biggest film to date, after obliterating national box office records. The Mermaid, which stars newcomer Jelly Lin, earned 2.7 billion yuan ($417 million) in the two weeks since the film opened on the Chinese Lunar New Year holiday.
The impressive feat means that the film has trumped Monster Hunt, which previously held the box office record after earning 2.43 billion yuan in 2015. "It's the right time for the Chinese film industry to reach out more to the world," argued SAPPRFT film bureau head Zhang Hongsen. "Promoting Chinese movies overseas is not easy right now, just as the film industry reform launched in 2003 was not easy. However, we have faith and know we will make it in the end."
The film tells the story of ruthless developer Liu Xuan, played by Deng Chao, who is planning to illegally build on some sacred waters. A mermaid (Jelly Lin) inhabiting the lagoon plots to seduce and then kill him, but things soon go awry when the pair develops feelings for each other. Although it is jam-packed with laughs and features a romance element, there is no escaping the environmentalist message and underlining theme of the human impact on the world in pursuit of money and power. "If the world doesn't have a drop of clean water, or a single breath of clean oxygen left, what do you want to do the most?" the trailer asks.
Hong Kong-based director Chow is also the man behind martial arts comedies Shaolin Soccer and Kung Fu Hustle, as well as fantasies CJ7 and Journey to the West.
Following its release in the US on Friday 19 February, The Mermaid took just $1m in the opening weekend.
Watch The Mermaid trailer here: