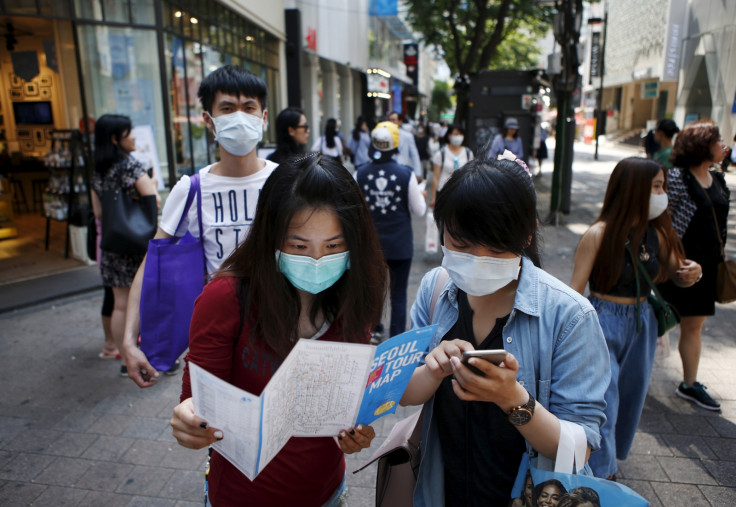 South Korea's central bank has cut the key interest rate to a record low of 1.5% over the ongoing MERS (Middle East Respiratory Syndrome) outbreak which has already hit the tourism economy.
The move to trim the rate, which was widely predicted by analysts, is aimed at containing the adverse impact of the virus on South Korea's economy.
During the monthly meeting, where the rates are decided, the Monetary Policy Committee of the Bank of Korea (BOK) said: "The trend of decline in exports has accelerated and that consumption, which had been showing a recovery, appears to have contracted since the outbreak of MERS. The downside risks to the domestic growth path forecast in April have expanded."
Bank of Korea Governor Lee Ju-yeol told reporters: "We decided to cut rates today [11 June] in a pre-emptive move to contain the economic fallout from MERS."
This is the bank's fourth rate cut in less than a year.
Since the MERS outbreak in May, nine people have died. With 14 new cases reported, the total number of people infected by the virus has risen to 122. More than 3,800 people have been quarantined.
"There have already been signs of public alarm, with schools closed, public events called off, and tens of thousands of visitors cancelling their travel plans. To compound matters, the outbreak has come at a time when exports are struggling," said Krystal Tan, economist at Capital Economics.
Thousands of trips to South Korea have been cancelled and several neighbouring countries have advised caution against travelling to Asia's fourth largest economy.
Health experts have asked South Korea to detect more cases before it can fully contain the outbreak.
"We can expect to see further cases in the coming days and that will happen until everybody that has been infected, has not had the opportunity to transmit to other people. As soon as people are identified as cases and isolated immediately, we should see decrease in cases," said Peter Ben Embarek, a World Health Organization scientist.