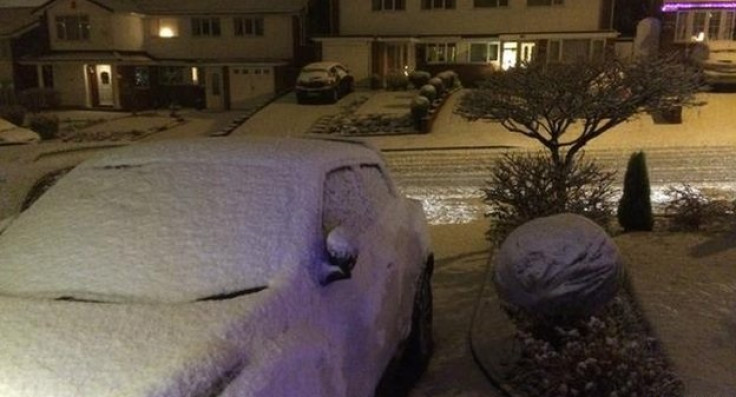 The Met Office has issued a severe weather warning, as up to 10cm of snow is expected in parts of the UK.
Forecasters have increased the cold weather alert from yellow to amber, as temperatures are expected to plummet. The Midlands and the North of England will be worst hit.
An amber alert means "there is a 90% probability of severe cold weather/icy conditions/heavy snow".
Met Office meteorologist Krista Mitchell said: "This year as a whole has been very mild, so this could be the coldest spell that we've had.
"As we go towards Monday and Tuesday, we will see overnight temperatures really drop, with widespread frost and most places dropping below freezing."
The South, Northern Ireland, Wales, East Anglia, London and Kent are on yellow alert, meaning there is a 70 to 80% chance of freezing conditions.
Travel chaos is expected as flights are cancelled and train services disrupted due to extreme weather conditions while heavy rain and snow fall will lead to potentially "treacherous" driving conditions.
Liverpool's John Lennon airport has already been forced to close due to snow, with five incoming flights rerouted to Manchester airport to allow runways to be cleared.
A spokesman said: "We are currently closed. It is just while we are clearing the runway. We have had quite a deluge here."
A spokesman for Transport Scotland said it was monitoring the conditions.
"As ever, the public have a vital role to play in terms of helping to minimise disruption," he said.
"We would advise people to prepare for some travel disruption as bridges could be affected by high winds and driving conditions could be challenging in some areas, so please allow extra time for your journeys.
"They should also check the relevant websites, such as Traffic Scotland, for up-to-date travel information before they set off."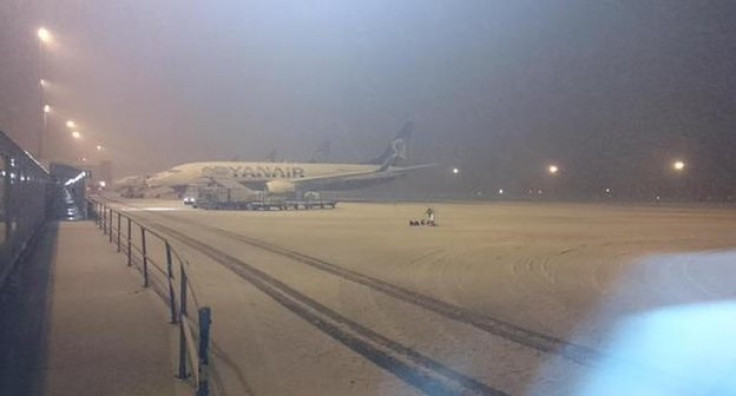 It has been reported that temperatures could dip below freezing across much of Britain next week, falling to -15C in some parts, as an "area of rain, sleet and snow" is moving east across Northern Ireland, Wales, central and northern England and Scotland, forecasters said.
The Met Office has warned that cold conditions could "increase the health risks to vulnerable patients and disrupt the delivery of services".
BBC forecaster Aisling Creevey said the biggest risk of settling snow is in the North West, north Wales, the north Midlands, South Yorkshire, parts of West Yorkshire and west Lincolnshire.
"Elsewhere we're likely to see a wintry mix of rain, sleet and snow but we're not expecting it to settle in those areas."