A drug-addicted six feet-long python in Australia is back to normal after spending seven months under the care of prisoners and guards at a rehabilitation centre for animals in New South Wales.
The giant reptile is among 250 other animals, including houses kangaroos, wallabies, possums, wombats and native birds, being taken care of at the John Morony Correctional Complex – in Sydney.
The meth-addicted jungle python was found at a crystal methamphetamine lab during a police raid, according to a NSW government press release. It added that the reptile needed "six weeks of detoxification while housed at the Corrective Services NSW Wildlife Care Centre in Windsor".
It had absorbed drug fumes and meth particles through its skin, Ian Mitchell, a senior overseer at the John Morony Correctional Complex, said. He added that the drug made the snake more confused, erratic and aggressive.
"It just takes time for the drug to leave the snake's system, but through our assistance, we managed to calm it down after several months and bring it back to its routine feeding patterns," Mitchell added.
"We also currently house bearded dragons and blue tongue lizards seized during raids. Besides the reptiles associated with criminal cases, we rehabilitate venomous snakes like eastern browns and red bellies that might have been found in backyards or by the side of the road," he noted.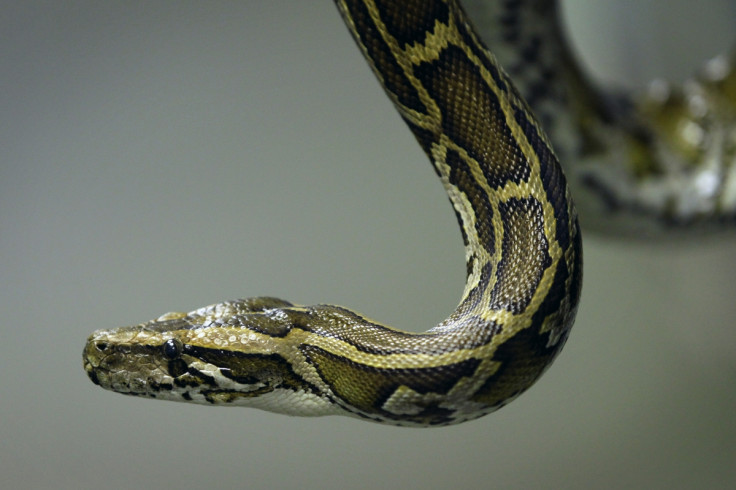 Elaborating on the rehab centre, which is also a minimum-security prison where carefully chosen inmates are given a chance to tend to the animals, Outer Metropolitan Multi-Purpose Correctional Centre Governor Ivan Calder said: "The program provides [prisoners] with a calming environment that can assist with reducing reoffending.
"It also allows gradual reintroduction to community contact as well as the reinforcement of the care and consideration of others, not just one's self. There are also improvements in group interaction and self-motivation as the program provides a goal for the participants to achieve."
Nearly 40 snakes, 15 lizards, five turtles and a number of other animals have been cared for at the centre over 2016, the press release noted. It added that reptiles involved in court cases "are put to a ballot following the completion of those legal cases so they can be re-housed at another animal-related organisation or placed with an owner with a reptile licence".
The others are usually sent to organisations including the RSPCA or National Parks and Wildlife Service, it added.