Joaquin "El Chapo" Guzman has said that he is depressed after "psychological torture" by prison guards and a lack of conjugal visits. Guzman, the head of the feared Mexican Sinaloa drug cartel, has complained through aides of his prison conditions.
According to his lawyers and a doctor's report, he is suffering from hallucinations and memory loss after a lack of sleep. Guzman escaped from two high-security prisons before being apprehended earlier in 2016.
His lawyer, José Refugio Rodríguez. said Guzman - also known as 'Shorty' because of his small stature - sent him "a desperate message" saying he "felt he was going to die".
And earlier this week the drug lord's wife, Emma Coronel, a former beauty queen, filed a complaint with the National Human Rights Commission that she fears Guzman might die or "go crazy" in months.
"He doesn't know when is day and when is night," said Rodríguez, who has filed several appeals to stop Guzman's imminent extradition to the US, according to the LA Times. "He lives in constant anguish."
Guzman is reportedly being kept in complete isolation from other prisoners with his conjugal visits restricted to two hours a week, down from four. He is also awoken by guards who wake him up every four hours to appear on camera for roll calls while his light is always left on.
"They do not let me sleep," he complained before adding in the doctors report released on Wednesday (26 (October) that "everything has become hell" and that "psychological torture" is being inflicted on him.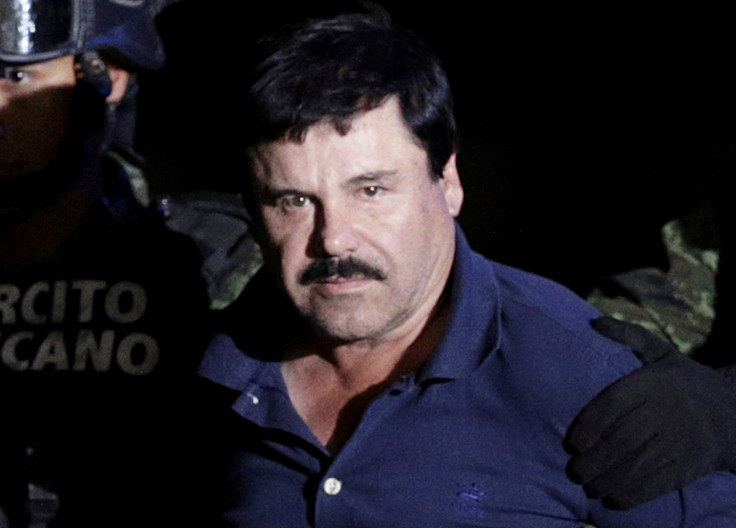 According to the newspaper, National Security Commissioner Renato Sales Heredia said that Guzman was not being tortured. "The truth is he has not been subjected to torture, of course, or any degrading or inhuman treatment," he said.
Once the world's most wanted drug dealer, Guzman was jailed for 20 years in 1993. He escaped from prison first in 2001, concealed in laundry, before being recaptured in February 2014.
Then, in July 2015, he slipped out through a specially built tunnel in his cell at the Altiplano prison near Mexico City.
He was recaptured on 8 January and faces extradition to Brooklyn, New York, where he is expected to face trial in a federal court, in connection with 12 murders and drug smuggling charges.