Mexico: 271 addicts, including 112 children rescued from overcrowded drug rehabilitation centre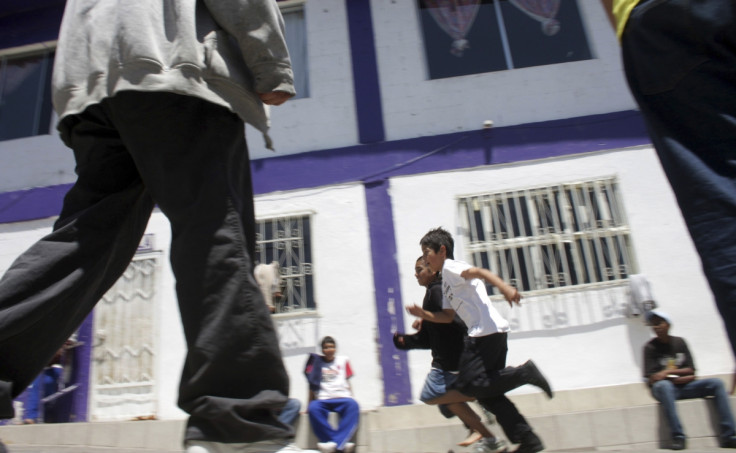 More than 250 were rescued from a drug rehabilitation centre in western Mexico as authorities found it to be overcrowded and unhealthy. The shelter called Spiritual Awakening, Alcoholics and Drug Addicts of the West is in the western state of Jalisco, where the alleged victims were living in "inhumane" conditions.
Around 271 people, including 112 children were rescued from a privately run drug addiction treatment centre when the Mexican police carried out a raid late on 17 May, the AP report said. "We are still in the process of completing the operation. We found very serious conditions of overcrowding. We also found that people were being fed in a subhuman and inappropriate way," Jalisco state's attorney Jesús Eduardo Almaguer was quoted as saying.
Authorities found 11 adults using the centre as a hideout to avoid arrest warrants. Besides, 13 minors who were rescued from the shelter, showed signs of physical abuse – some even had cigarette burn marks. A further five of them could have been victims of sexual assaults, the news agency reported.
Around 12 people were held in connection to the raid, while 11 others were detained on suspicion of mistreating and abusing women and children. Prosecutors said they are trying to seek better treatment for all those rescued from the rehabilitation centre.
The raid was conducted after a woman complained that she was detained at the facility when she had gone to visit a patient, and that the rehabilitation centre refused to let her go until she paid them $82 (£56). She had even reported to have been beaten up at the centre.
Reports of abuse and overcrowding in many rehabilitation centres in Mexico have made headlines in local media, as many of these low-cost centres get little or no state support to function. In 2014, 438 children, including six babies and 169 adults were rescued from another shelter that was operating in remorse conditions.
© Copyright IBTimes 2023. All rights reserved.