Mexico: President Enrique Peña Nieto shuffles cabinet, removes six ministers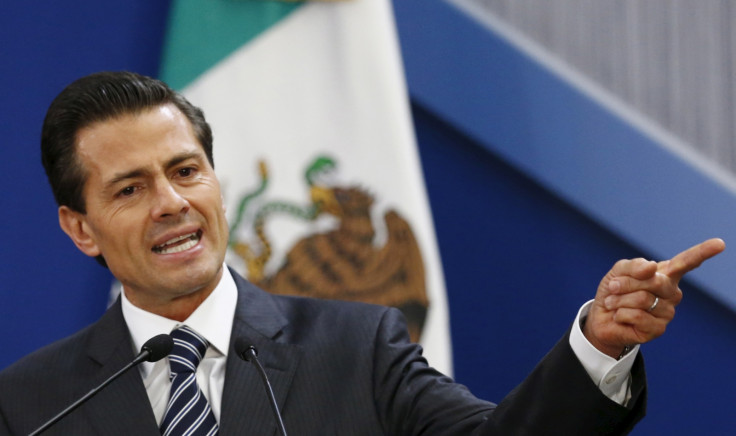 Mexico's President Enrique Peña Nieto has reshuffled his cabinet, following declining approval ratings and several scandals, including the escape of infamous drug lord Joaquin "El Chapo" Guzman from a maximum security prison. Peña Nieto, who is midway through his six-year term, removed six ministers and shuffled another four to new positions.
The president replaced the education minister and national security commissioner, but kept two of his chief aides, the finance and interior ministers, The Wall Street Journal reported. "At this point, it's now time to inject new energy into the public sector," he said in a speech.
Peña Nieto appointed chief-of-staff Aurelio Nuño as the education minister and Renato Sales as the new national security commissioner. Sales, who was head of the federal anti-kidnapping unit, replaced Monte Alejandro Rubido.
According to The Wall Street Journal, Foreign Minister José Meade is now the minister of social development, which is tasked with managing social assistance programmes. Additional changes were made in the ministries of agriculture, tourism and housing.
Despite criticisms following the escape of El Chapo and an underperforming economy, Peña Nieto chose to keep Interior Minister Miguel Osorio and Finance Minister Luis Videgaray. Peña Nieto has suffered a decline in approval ratings, from 61% when he took office to 34% in July.
Support for the Mexican president began to turn south in September 2014, when 43 students were kidnapped by local police, turned into a local drug gang and most likely killed in the state of Guerrero. The president was hit by several real estate scandals after he, his wife and finance minister bought homes from a businessman who was granted several government construction contracts, the Journal reported.
Forbes reported that a recent Pew Research Center survey revealed that Peña Nieto has only 44% favourable from the public, down from 51% in 2014. The president is expected to give his third State of the Union message next week.
© Copyright IBTimes 2023. All rights reserved.