Mexico City: Arrest made following murder of photojournalist Ruben Espinosa and 4 women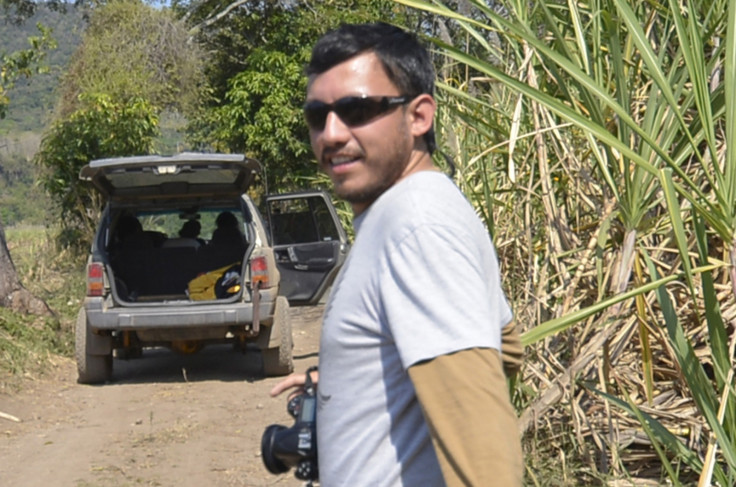 Mexico City prosecutor Rodolfo Rios Garza says a suspect has been detained in connection with the brutal murder of top photojournalist Ruben Espinosa and four women in an apartment on 31st July (2015).
Espinosa's body was found with the women, including his friend, the activist Nadia Vera, bound and shot dead. All bore signs of torture and police believe some or all the women were sexually assaulted before being killed. Espinosa's face had also sustained severe injuries.
Originally from Mexico City, Espinosa, 31, had lived and worked in the state of Veracruz for eight years reporting on high-profile stories including a teacher protest in 2013 which turned into a riot in which he was beaten by police. Espinosa had been forced to leave when he was harrassed by unknown people who hung round his home in state capital Xalapa, some of whom took photographs.
Espinosa's death outraged journalists across the country, who viewed Mexico City as a haven from the violence and intimidation that took place elsewhere against journalists. A protest was held by journalists, photographers and activists at the city's Angel of Independence monument on Sunday (2 August), with others held in Xalapa and Guadalajara.
"The violence of which Espinosa was victim is publicly known of by the authorities charged with protecting journalists in Mexico," commented ARTICLE 19's Director for Mexico, Darío Ramírez. "This homicide puts the situation in Veracruz, and the negligence of local authorities in providing protection, sharply into focus."
Earlier authorities had released CCTV footage which they believe shows three suspects outside Espinosa's home at the time the five were murdered.
Prosecutor Garza, who had insisted the authorities would do all they could to catch the killers, but also hinted that the motive may have been a simple burglary, said the man arrested had been identified after a fingerprint was found at the scene of the murders.
Mexico is the tenth most dangerous place in the world for journalists to work with 11 journalists killed in Veracruz state alone since 2010.
© Copyright IBTimes 2023. All rights reserved.