Hurricane Patricia: 'Strongest ever storm' makes landfall in south western Mexico
The strongest hurricane ever recorded in the Western hemisphere has made landfall in south western Mexico, packing gusts of up to 265kph (165mph).
Category five Hurricane Patricia lashed Jalisco state with heavy winds, strong rainfall and surging seas when it arrived late on 23 October, although there are no reports of casualties.
Thousands of residents have been evacuated from the coast by Mexican authorities, with a state of emergency declared in Jalisco, Colima and Nayarit states.
The US National Hurricane Center (NHC) said the storm weakened before it reached land but cautioned that it remained an "extremely dangerous major hurricane".
It forecast the storm to continue to lose strength as it moves further inland through western and northern Mexico on 24 October.
The World Meteorological Organization said that Patricia was the strongest storm ever recorded in the eastern Pacific or the Atlantic.
At its peak on 23 October the hurricane recorded a pressure of 880 millibars at its centre and winds of 325kph (200mph), making it comparable to Typhoon Haiyan, which killed at least 6,300 people in the Philippines in November 2013.
Weakening storm
Hurricane Patricia made landfall in Cuixmala area, 85km north west of Manzanillo.
The NHC said sustained winds had decreased to 215kph (130mph) late on 23 October with higher gusts.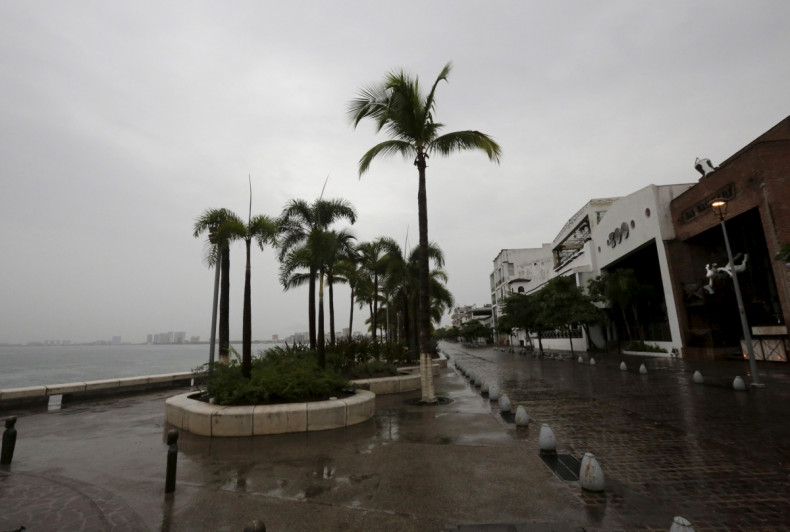 "Patricia should continue to move farther inland over south western Mexico, and move quickly north-north eastward across western and northern Mexico through Saturday," the centre said.
"Rapid weakening is forecast, with Patricia expected to become a tropical storm tomorrow morning, and a tropical depression tomorrow afternoon."
Three airports in the path of the hurricane were shut, according to the Associated Press news agency, while schools in the region have also been closed.
"We are going to go through difficult moments in the face of a phenomenon that we have never seen before," said Mexico President Enrique Pena Nieto was quoted as saying by the New York Times before the storm made landfall.
"Right now the most urgent important thing is that people are aware and look for a safe place."