MH17 crash: Animation shows how plane was shot down by Russian Buk missile [Video]
An animation has been released by the Dutch Safety Board showing how a Russian Buk missile hit Malaysia Airlines MH17 over eastern Ukraine in July 2014, killing all 298 people on board.
The narrated video, published on YouTube, details how traces of the missile were found in wreckage of MH17, along with a description of how the missile damaged the plane.
"Many traces of explosives were found on pieces of wreckage. Also, certain traces of paint were found that matched paint on part of our missile that were recovered from the crash site and missile fragments found in the cockpit and the left wing," states the video.
"The retrieved fragments and traces of paint point to a missile carrying a specific type of warhead and launched by a Buk surface to air missile system. During the investigation a number of computer simulations were conducted. These support the surface-to-air missile scenario.
"The warhead exploded on a location in space less than one cubic metre to the left of and above the cockpit, spraying it's fragments in a characteristic radial circular pattern originating from the missile. These patterns match the damage found on the reconstructed forward section of the fuselage."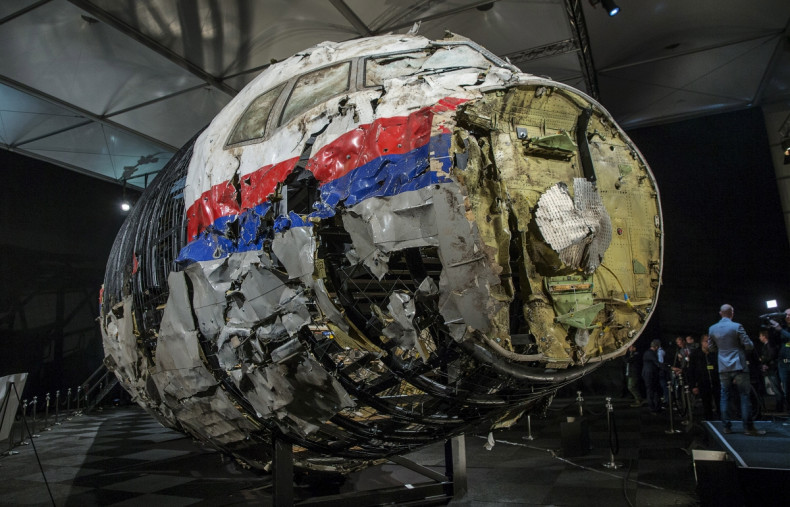 The video comes as a final report into the disaster was released to journalists and families of the victims. Speaking at Gilze-Rijen military base in the Netherlands, the chairman of the Dutch Safety Board Tjibbe Joustra told journalists that investigators had pieced together the last moments of MH17 using microphone recordings from inside the cockpit and debris recovered from the wreckage.
They concluded that a Russian military missile had to be fired from positions in eastern Ukraine held by pro-Russian rebels. They also concluded that while most victims died instantly when the missile struck, some survived for seconds before they lost consciousness.
The investigation, which has had input from Dutch, Ukrainian, British, American, Russian and Malaysian experts, definitively ruled out other theories behind the crash. The findings come 15 months after 298 were killed on the flight. Of the dead, 196 were Dutch.
Moscow has vehemently denied its involvement in the downing of the Malaysian Airline flight, refuting the validity of the Dutch report, even before it was published. The safety body points no fingers at individuals. Details as to who actually pulled the trigger and downed the passenger plane are not expected until 2016.