Most victims of the MH17 Malaysian Airlines disaster died the instant the aircraft was struck by a surface-to-air-missile while it passed over eastern Ukraine on 17 July 2014. Some survived for seconds before they lost consciousness a report by the Dutch Safety Board has concluded. The Dutch Safety Board, giving its final report on the crash, has said the flight was downed by an 9N314M warhead of the type launched from a Russian-made Buk weapons system.
The families of the victims learned the fate of their loved ones after they made a special request to the Dutch safety body for the information. The details would not normally be given on investigations by aviation authorities.
Speaking at Gilze-Rijen military base in the Netherlands, the chairman of the Dutch Safety Board Tjibbe Joustra told journalists that investigators had pieced together the last moments of MH17 using microphone recordings from inside the cockpit and debris recovered from the wreckage.
He said three crew members in the cockpit had died instantly after the warhead exploded over the left side of the plane. Joustra said "thousands of small preformed metal objects" or shrapnel had barraged the aircraft and then "as a result of the detonation the front part of the plane broke apart".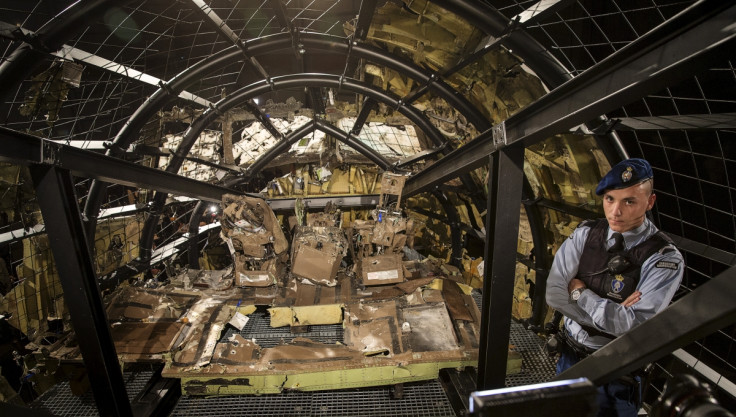 The investigation, which has had input from Dutch, Ukrainian, British, American, Russian, and Malaysian experts, definitively ruled out other theories behind the crash. The findings come 15 months after 298 were killed on the flight. Of the dead, 196 were Dutch.
Joustra said meteor showers, an onboard bomb, or technical defects could not have been responsible. The hypothesis of an air-to-air missile was also ruled out, as it would have caused a different blast pattern.
All parties in the investigation were in agreement over the causes of the crash with the exception of Russia which has posited that the type of warhead used by in the attack could not be known "with certainty".
However, the safety board stopped short of blaming Russia or Ukrainian rebels backed by the Russian Federation. In comments made to a Dutch newspaper, parties to the report have claimed Russian responsibility. "The BUK is anyhow developed and produced in Russia. You can assume that the rebels can not operate such BUK device, I suspect the help of Russian ex-servicemen," they were quoted as saying. Next year, further investigations are expected to conclude who fired the missile and where from.
The Dutch Safety Body did rest blame with the Ukrainian Aviation Authority and airline carriers for not identifying the threat posed by the conflict in Ukraine to commercial jets. Joustra said 32 carriers had continued flying over eastern Ukraine in spite of the conflict even though two military aircraft had been downed within the range of MH17's cruising altitude, over 320,000 feet. "There was sufficient reason to close the airspace over eastern Ukraine," said Joustra.