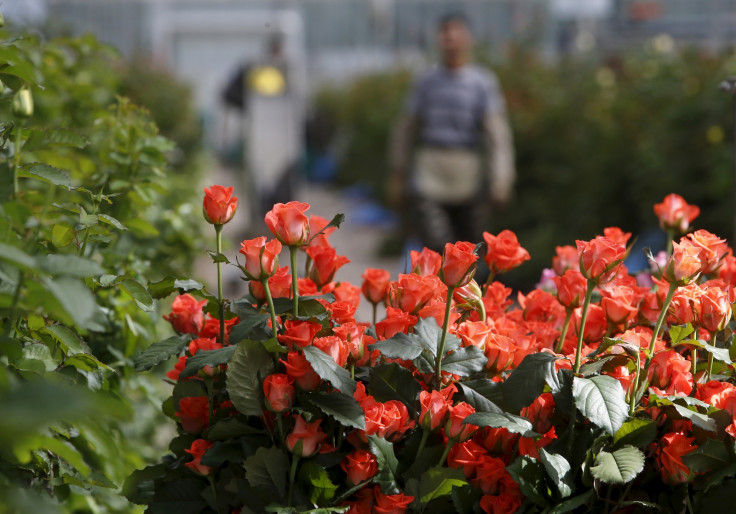 Russia is burning thousands of Dutch flowers infected by bugs in what has been billed as the new "flower war" against Europe.
The latest move, viewed squarely as retaliation against the Dutch investigation on the downed MH17 aircraft, was initiated after a Russian agricultural watchdog found parasite in a shipment of the blooms from Netherlands.
"These are freshly cut flowers from the Netherlands infected with western Californian flower thrips [minute insects]," Yekaterina Slakova, chief sanitary inspector of Russian agricultural watchdog Rosselkhoznadzor, explained as the television images showed the flowers.
Moscow authorities estimate Russia would lose about $50m if 10% of the Dutch imported flowers are found to be diseased. The supplies from the Netherlands make up about $600m of the $2.5bn-worth Russian flower market.
According to the Russian watchdog the measure is to "maintain phytosanitary welfare" of the plants in its territory. The Netherlands stopped conducting phytosanitary tests for the flowers since 2007 and most of the Dutch blooms reach the Russian customers via other countries such as Latvia, Lithuania, Bulgaria, Czech Republic, Hungary, Lithuania, Poland, and Slovakia – which undertake their own tests.
"The Russians are searching for any reason not to let our flowers in. We know this is politically motivated. No flowers will be sent to Russia until the situation changes. Our red line is that the flowers are inspected on Dutch soil rather than in Russia," a spokesperson for a Dutch flower firm who did not wish to be identified told Reuters.
Russian officials have announced the Dutch flowers would be allowed only if the products pass the necessary lab tests. Russia had recently destroyed tonnes of smuggled food supplies from the Western world despite widespread opposition.