Malaysia will release the final report in its investigations into the missing Malaysia Airlines flight MH370 on 17 January 2018 - a year after suspending the search for the Boeing 777.
Transport Minister Liow Tiong Lai made the announcement in Parliament on the third anniversary of the disappearance of the plane on Wednesday (8 March).
"Based on the results of the investigation, the team will submit a detailed report and recommendation to improve industrial safety of the national civil aviation to the stakeholders," he said in a question and answer session at the Dewan Rakyat (Parliament).
Liow said that Malaysia had spent a total of RM456m (£84m) in the search for the aircraft. In a tripartite meeting with Australia and China on 22 July 2016, the three countries agreed to suspend the search for the aircraft if the initial search area covering 120,000 sq km failed to find the missing aircraft.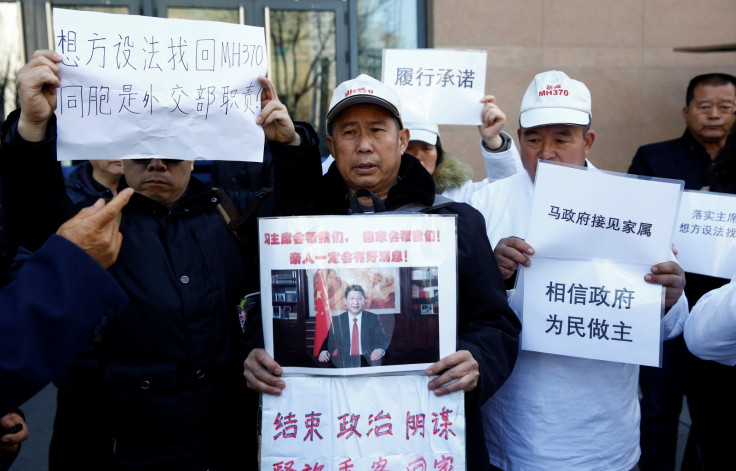 MH370, which was en route from Kuala Lumpur to Beijing, disappeared on 8 March 2014, with 239 passengers and crew on board.
The search would resume if new credible information and data emerged, the minister added. He said the Department of Civil Aviation will continue to monitor new evidence related to the missing aircraft, Channel News Asia reports.
He added that the investigations carried out into MH370 were conducted by the international team based on rules established by the International Civil Aviation Organisation. The team comprised of accredited representatives from the US, UK, Australia, China, France, Singapore and Indonesia.
"Investigations were carried out in a transparent and fair manner in accordance with Annex 13 (Convention on International Civil Aviation, Aircraft Accident and Incident Investigation), where all important information must be shared with accredited representatives."
Government still committed to finding missing plane
Liow said that the suspension of the search did not mean "the end in [the government's] unwavering commitment to find closure" to the tragedy.
"I wish to reiterate that the aspiration to locate MH370 has not been abandoned and we remain ever hopeful that we will be able to find the answers we seek when the credible evidence becomes available," he added.
Malaysia Airlines held a private remembrance ceremony to mark the third anniversary at the Kuala Lumpur International Airport on Wednesday.