MH370: Possible piece of debris from missing Boeing 777 discovered in Mozambique
Experts are investigating images of what appears to be a piece of wreckage from the missing Malaysia Airlines flight MH370 after it was discovered on a beach in Mozambique.
Australian officials were alerted to the debris, which they have said appears to be consistent with other pieces of wreckage found in the region, by an individual who first reported his find to the BBC.
He told the broadcaster that the recovered items were "reasonably light, did not have metal on the outside, and looked extremely similar to photos posted on the internet of other pieces of debris from aeroplanes".
The Malaysia Airlines flight dropped from the radar on 8 March 2014 with 239 people on board. The Boeing 777, of which only five confirmed fragments have ever been recovered despite exhaustive searches in the Indian Ocean led by the Australian Transport Safety Bureau, was flying from Kuala Lumpur to Beijing when it disappeared.
On 26 May, Australia's transport minister Darren Chester announced three more pieces of interest had been found, two in Mauritius and one in Mozambique.
"The Malaysian government is yet to take custody of the items however, as with previous items, officials are arranging collection," he said at the time.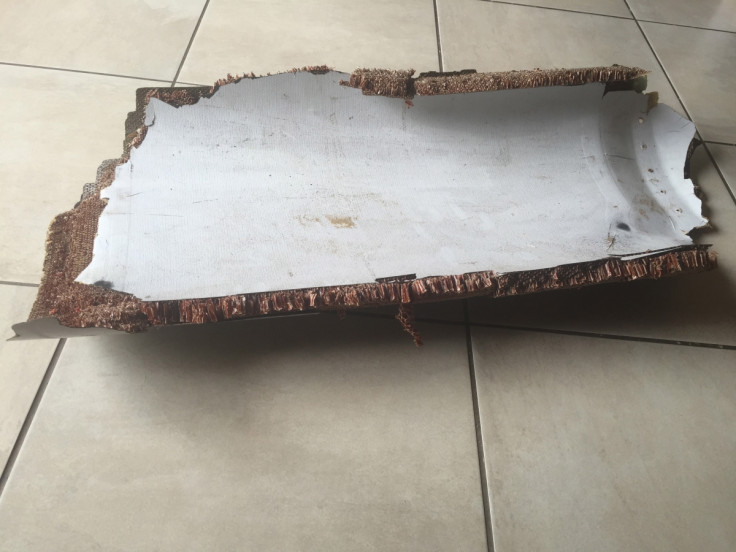 In the past two years, the authorities have scoured more than 105,000sq km of seafloor in the southern Indian Ocean of the 120,000 sq km area agreed upon as a possible crash site by the governments of Malaysia, Australia and China, but as of 11 May, without success. The search will reportedly not be extended beyond the agreed area.
The Australian Transport Safety Bureau has said there are still "good prospects" of finding the plane in the remaining 15,000sq km area on the seafloor but the increasingly likely outcome is that it will not be found.
© Copyright IBTimes 2023. All rights reserved.