MH370 search: Drift modelling suggests Reunion debris likely to be from doomed plane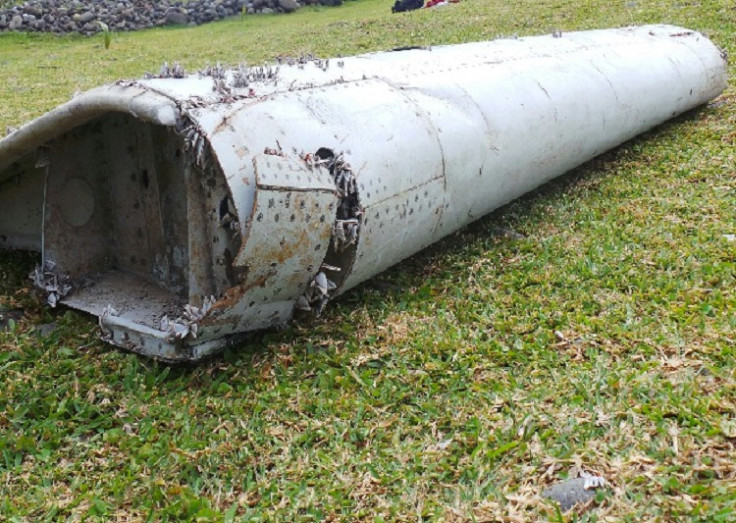 The debris found washed ashore on Reunion Island last week is consistent with where Malaysian Airlines passenger jet MH370 went down and is likely to be from the plane's crash, Australia's top scientific body says.
The Commonwealth Scientific and Industrial Research Organisation's (CSIRO) latest drift modelling has suggested debris from the crash likely drifted north and west of the crash site.
The revelation came as Malaysia Prime Minister Najib Razak confirmed a Boeing 777 flaperon recovered from the remote Indian Ocean island of Reunion last week was from MH370.
A massive multinational search effort has been underway since March 2014, when the passenger jet carrying 239 people on board disappeared while flying from Kuala Lumpur to Beijing.
"The most recent drift modelling indicates that the overall drift of most debris in the months to July 2015 is likely to have been north and then west away from the accident site, indeed as far west as La Reunion," the CSIRO said in a statement on 5 August.
"The finding of a flaperon on La Reunion does therefore match up with the calculations that place the crash site in the present area being searched by the Australian Transport Safety Bureau."
An earlier modelling done in November 2014 had suggested there was a very low probability of wreckage from the plane making landfall in the eastern Indian Ocean.
"Since then, we've made further refinements to our drift modelling," the scientific body said.
"Our most recent models have extended the drift area to include the western Indian Ocean."
"We have also included an approximation of the effect of waves in addition to that of the wind and surface currents."
Malaysian Prime Minister Razak said on 5 August: "It is with a very heavy heart that I must tell you that an international team of experts has conclusively confirmed that the aircraft debris found on Reunion is indeed from MH370.
"We now have physical evidence that... flight MH370 tragically ended in the south Indian Ocean."
© Copyright IBTimes 2023. All rights reserved.