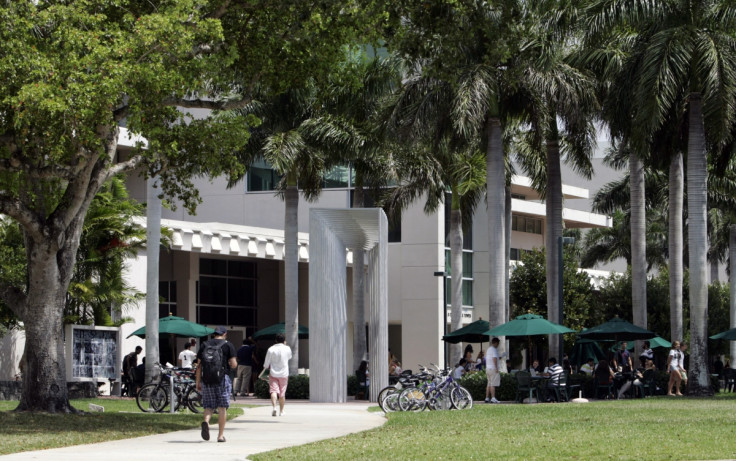 Leading British philosopher Colin McGinn is being sued by one of his students for sexual harassment and emails, urging her to sleep with him. Monica Morrison, graduate student at University of Miami is suing the scholar and the university for improper handling of claims in which she says philosophy professor Colin McGinn sexually harassed her over several months in 2011 and 2012.
In 400 emails and text outlined in court documents, the 65-year old professor is accused of sending sexually suggestive messages to the research student, who is 30 years younger than him.
'Mine, mine, mine'
One email told her that "You are mine... I want to repeat it so that it sinks in. You are mine, mine, mine." The documents also show the professor talking about having an erection, asking the student for a "hand job," complimenting her legs and calling her foot his "beloved pet."
The academic repeatedly asked Morrison if he could come to her apartment and made multiple references to Lolita, the novel in which an older professor becomes obsessed and sexually involved with a 12-year-old girl, during the time when Morrison worked as McGinn's research assistant, according to the Huffington Post.
In the emails, McGinn wrote about wanting to kiss her, floated the idea of them having sex in the summer months and stated she was "much better off with my support than without it."
The pair met in 2011, when McGinn offered Morrison a research assistant position in December 2011, the emails show. She had taken a seminar as a first-year doctorate student in Miami and attended McGinn's classes on "mind, brain and emotion." After a few weeks of hiring her, McGinn started to harass the student in their correspondence, according to prosecution lawyers.
McGinn, who was working at the time about a book on evolution and human hands, created a ritual in a meeting in January 2012 where he encouraged her to hold and touch his hand, he then insisted she allow him to hold her feet. When held them, he kissed her feet.
Ann Olivarius, the lawyer representing Morrison, said the young philosopher's career was destroyed and she suffered from mental stress. She filed a sexual harassment complaint against McGinn in September 2012, after resigning from her research post.
Andrew Berman, McGinn's defense lawyer, said the professor "denies the claims and we will vigorously defend against them in the appropriate forum."
"When the allegations were brought to the university, they were investigated thoroughly and a very swift and decisive action was taken. The matter was successfully concluded very quickly," Eric Isicoff, a lawyer for the University of Miami tells the Huffington Post.
McGinn resigns from the University of Miami
McGinn resigned from the University of Miami in December 2012, and insists he wasn't removed by any administrator. "I decided I didn't want the hassle and expense" of fighting the charge, he later wrote in a blog post, adding that he had never heard any mention of sexual harassment charges.
On his blog, McGinn highlighted an anonymous comment in which defends his behaviour and states that McGinn did not identify his accuser. Morrison's attorneys say he did identify her in emails to philosophy professors at other schools.
Philosophy professors in the US signed an open letter urging the university to do more to prevent retaliation against Morrison.