Middleweight champion Michael Bisping believes Chris Weidman has no one but himself to blame after having his fight with Gegard Mousasi stopped.
During their fight at UFC 210, Weidman received two knees to the face from Mousasi, which were deemed illegal by referee Dan Miragliotta as "The All American" appeared to have both hands on the ground at the time of contact.
Miragliotta gave Weidman five minutes to recover when he rolled to his back, appearing to be in real pain from the knees. However, he reversed his decision after replays showed the knees were legal, despite video evidence not being allowed in New York.
When it looked like the fight would resume with Weidman claiming he was ready to fight, the doctor intervened and Mousasi was eventually given the win via TKO.
While Weidman claimed he was screwed and said he would appeal against the loss, Bisping accused the 32-year-old of trying to cheat the system.
"At a weigh-in, you try to make weight any way you can," Bisping explained, as quoted on MMA Fighting. "At a fight, you're supposed to be a man and f*****g fight, not manipulate the rules and put one hand on the ground or two hands on the ground."
"Be a man, stand up, fight, go out there, tooth and nail, bite down on your mouthpiece and lets f*****g do this."
The Briton also accused Weidman of making the most of the "illegal knees", implying that the former middleweight champion was trying to get the win by disqualification.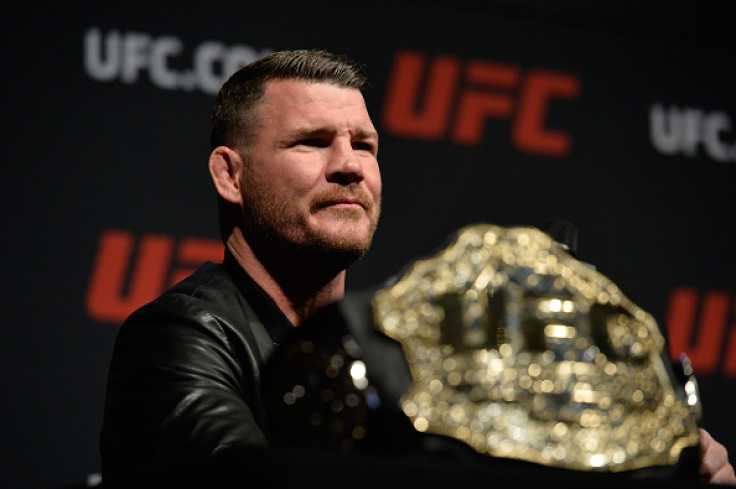 "Chris Weidman has only got himself to blame for that fight being finished," he added. "It appeared, initially, that it was two illegal strikes. So Weidman thought he had five minutes."
"But come on, man, talk about an Oscar winning performance. He was laying it on thick. He thought he had five minutes but he was rolling around on the floor, clutching his head, [saying] 'uhhhhhh.' He was putting on a real performance here. He even rolled back from being on his knees on his backside.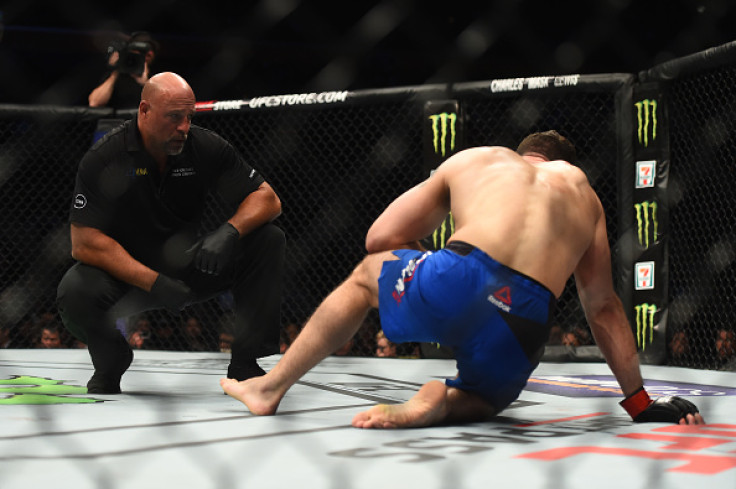 "Because he was acting so hurt and so injured, the commission said, 'no, you're not continuing to fight,' so they called it a TKO. I don't know if that was the right decision, but Weidman was trying to win via a disqualification or, at the very most, trying to get a point deducted from Mousasi."
Bisping himself was caught by a controversial knee when he defeated Anderson Silva in February 2016. He compares how he reacted to the knee to how Weidman reacted at UFC 210.
"I fought Anderson Silva," he said. "At the end of the third round, my mouthpiece came out, he dives up in the air, knees me in the face, opens stitches all over my face — I needed about 20 stitches in my face — I'm on the floor."
"As he kneed me, the buzzer went. Did I roll around on the floor going 'mummy, mummy, please help.' No! I got up, wiped the blood off my face, stuck my mouthpiece in, took a breath, had a sip of water, then went back out and fought. I didn't roll around like a little b***h on the floor hoping that the commission would give me a win by default. That's what he did!"