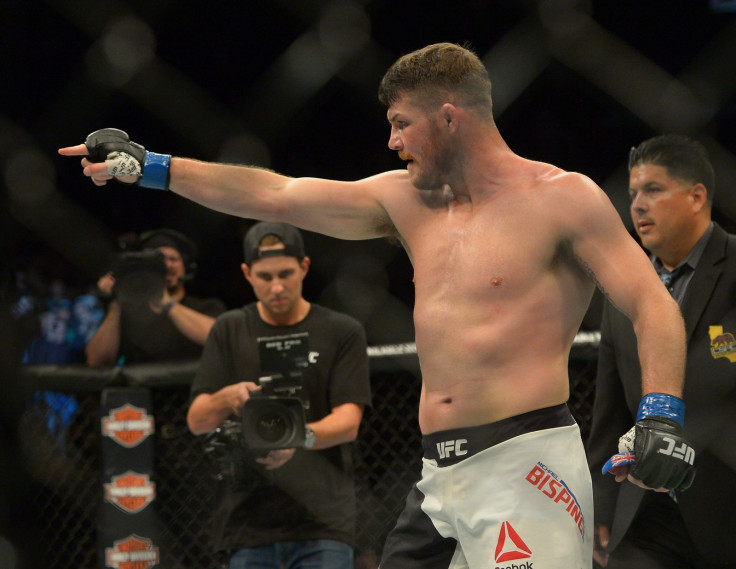 UFC middleweight king Michael Bisping's rollercoaster journey from sleeping in his car to riding high as champion is fit for a film plot, but does that entitle him to render rankings redundant and choose his own opponents?
By picking 46-year-old former foe Dan Henderson as his first title challenger at UFC 204 in Manchester this weekend, the machine behind mixed martial arts' biggest promotion has answered that question with an emphatic yes. That's no slight on Bisping, who has overcome a series of crushing setbacks, including a devastating knockout loss to Henderson seven long years ago, to become Britain's first UFC champion.
Bisping stepped up at short notice to face Luke Rockhold in June and refused to read a script that made him a 6/1 underdog, instead fulfilling his championship dream inside four first-round minutes.
The 37-year-old has done everything asked of him by UFC top brass, winning 19 fights at the highest level of the sport. Only former welterweight superstar Georges St-Pierre can match that feat, which puts the mouthy Mancunian's achievements into context.
It doesn't, however, justify giving Bisping the green light to choose revenge and redemption for his homecoming at the Manchester Arena ahead of the most worthy challenger.
Echoes of boxing's biggest problem
Henderson does have tremendous pedigree as a two-time Olympian in Greco-Roman wrestling who quite incredibly made his UFC debut back in 1998. There's also genuine bad blood between the pair, dating back to Henderson's highlight-reel knockout win in the first fight at UFC 100.
Unfortunately for all those plus points in terms of promoting and marketing a pay-per-view fight, Henderson only stumbles in at number 13 on the UFC's middleweight rankings. After only winning three of his last nine fights in a downward spiral spanning three years, it's very difficult for even his most fervent fans to claim he should sit any higher on the ladder.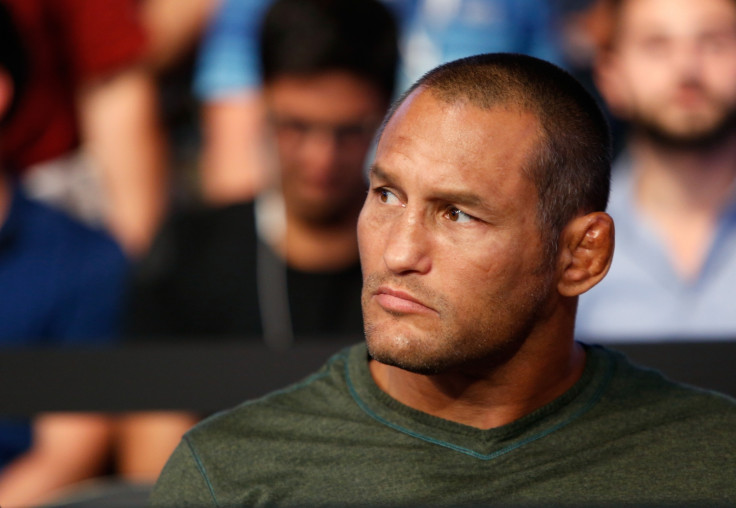 There's also the lingering issue of Henderson's previous use of testosterone replacement therapy (TRT) - until it was finally banned in 2014 - to fight father time and prolong his career. Both men may claim fan power drove the UFC to booking their rematch, but if that was the case why have seven years passed since their first showdown in Las Vegas without any appeals for the two rivals to meet again?
It gives the fight the feel of a voluntary defence in boxing terms, which is an interesting comparison given the UFC's penchant for poking fun at prize fighting's confusing maze of belts and governing bodies galore.
Money talks
Bending to Bisping's will is far from a special case for the UFC, who are building big fights on a slippery slope that places the value of holding a championship belt in jeopardy. Conor McGregor is the most prominent example. Allowed to essentially jump to different divisions as and when he sees fit, the charismatic Irishman still hasn't defended a featherweight crown he captured back in December last year.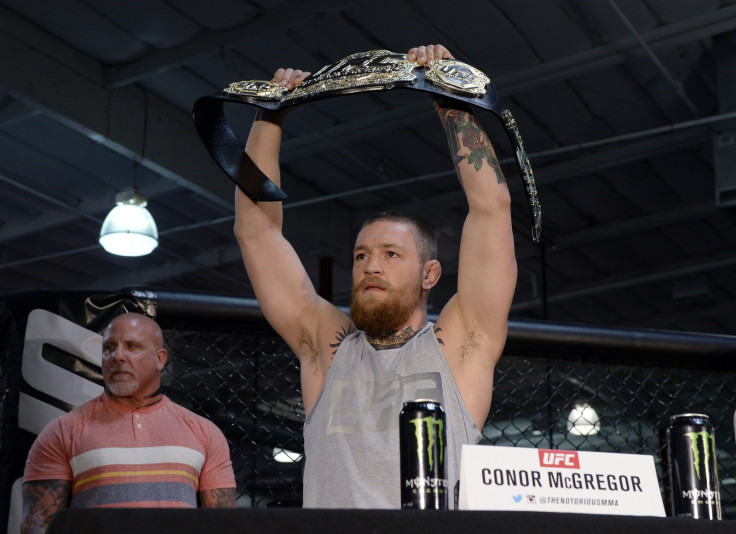 That's left Jose Aldo, who won a hastily arranged interim title bout caused by the McGregor madness in July, holding a meaningless belt and the entire division left in limbo. There's also the curious case of Jon Jones, who remains the interim light heavyweight champion despite being flagged for a potential anti-doping violation by the United States Anti-Doping Agency back in July. Jones is still waiting for his case to be heard by the Nevada State Athletic Commission, while champion Daniel Cormier prepares to defend the full title against Anthony Johnson in December.
It's created yet another confusing mess in a marquee division for the UFC, who prefer to work on a case-by-case basis rather than set out clear guidelines on interim titles and a questionable rankings system. That system may have been manageable five years ago, but for a $4bn company with over 600 fighters on their books hosting 42 events this year alone, it looks antiquated at best.