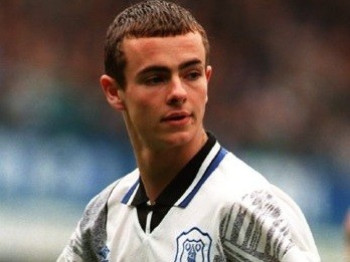 A former top level footballer sold drugs in a Liverpool car park and stashed high-purity cocaine at his house.
Michael Branch, 36, was jailed for seven years at Chester Crown Court, after pleading guilty to two counts of dealing drugs.
Police found a kilo of the class A drug cocaine with 82 percent purity at the home of Branch, who played 41 times for Everton between 1995 and 2000, scoring three goals.
After playing for Manchester City and Birmingham City, he moved to Wolverhampton Wanderers in 2000, where he netted six times in 62 games.
The Serious Organised Crime Agency brought the prosecution: "This was significant criminality committed by someone who would once have been viewed as a role model," said a spokesman.
"The message here is that entering the illegal drugs trade is a route to prison, not to financial gain and a celebrity lifestyle."