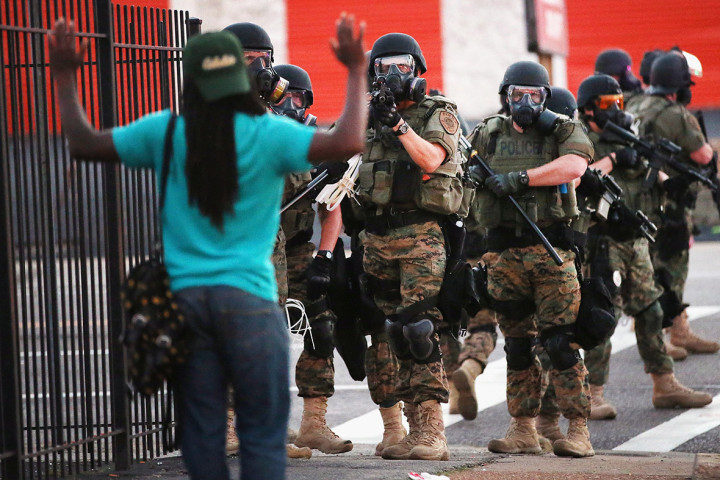 The Ku Klux Klan said it is raising funds to reward the police officer who killed an unarmed black teenager in Missouri.
Michael Brown, 18, was shot by a St Louis County officer in the town of Ferguson on 9 August. The officer, who has not been named over retaliation fears, clams he fired after Brown assaulted him.
Eyewitnesses claim the teenager was shot after placing his hands in the air but refusing the lie on the pavement.
The incident sparked days of unrest in the area, with heavily armed police firing tear gas and rubber bullets at demonstrators, many of whom were staging "hands up" protests against the killing.
St Louis County and the Justice Department are investigating the incident, which US President Barack Obama described as "heartbreaking".
The South Carolina-based New Empire Knights of the Ku Klux Klan (KKK) said its Missouri chapter plans to raise money for a reward for the "hero" officer who fired at Brown, according to Southern Poverty Law Center.
"We are setting up a reward/fund for the police officer who shot this thug," a spokesperson for the group said via email.
"He is a hero! We need more white cops who are anti-Zog and willing to put Jewish controlled black thugs in their place. Most cops are cowards and do nothing while 90% of interracial crime is black (and non-white) on white."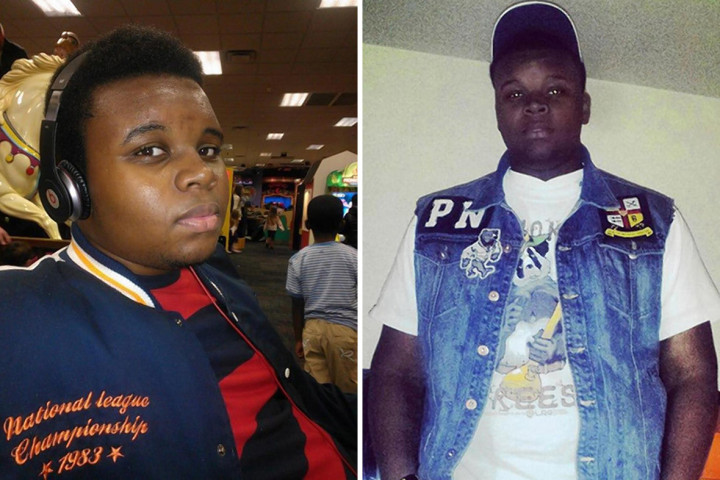 The KKK previously caused controversy in the predominantly black area of Missouri by leaving fliers informing residents it had set up a Neighbourhood Watch in the area.
"You can sleep at night knowing the Klan is awake," said the flier distributed around the town of Springfield.
Both stunts have been seen as attempts to raise the profile of the Klan, whose supporters are said to have dwindled to just a few thousand in recent years.
The unnamed officer who shot Brown has been placed on administrative leave while investigations continue. Obama called for calm in Ferguson, a town with a population of 21,000, two thirds of which are African American.
"I know the events of the past few days have prompted strong passions, but as details unfold, I urge everyone in Ferguson, Missouri, and across the country, to remember this young man through reflection and understanding," Obama said.
"We should comfort each other and talk with one another in a way that heals, not in a way that wounds."