Michael Gove and Tristram Hunt in Dust-up Behind the School Bike Shed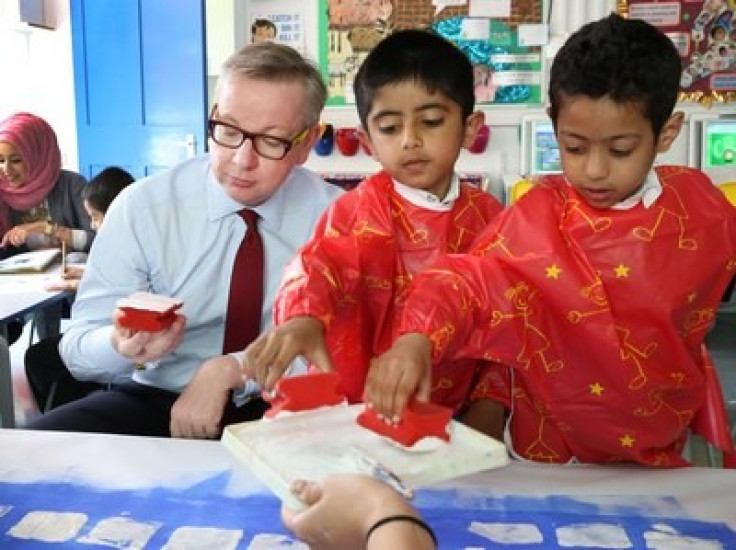 As new statistics suggested Britain has stalled in eighth place in the world's education league, education secretary Michael Gove and his Labour opponent Tristram Hunt responded by getting into the political blame game.
Nothing surprising in that, perhaps, except they both insisted they did not want to adopt a party-political approach to the issue of raising Britain's educational standards.
It is also surprising the row became so political as, in reality, there is hardly a cigarette paper's difference between their two positions. Indeed, one of Hunt's first jobs when given his role earlier this year was to accept much of the government's approach, specifically in accepting free schools but re-naming them as parent led academies..
That is not to say there are not differences, and the issue of employment of unqualified teachers appears to be the one most routinely highlighted by Hunt, and he returned to the criticisms in the Commons.
But that was only after he and Gove pitched into a playground style "he started it" spat in the Commons.
At the centre of the row was the latest survey by the OECD showing Britain was lagging behind Shanghai, Singapore, Hong Kong and Vietnam in key subjects of maths, English and science at age 15.
The UK was also behind European countries of Switzerland, Germany and France in the Pisa (Programme for International Student Assessment) tests.
Gove has already embarked on a large programme of reform aimed at raising standards, imposing rigour and giving schools greater autonomy, with free schools and academies at the centre of his programme.
Labour pretty much agrees with the programme but has reservations over allowing head teachers to hire and fire unqualified teachers and locate free schools where there is already a surplus of places. They also want far greater transparency and accountability.
But the political row started after Gove pointed out that the latest statistics related to tests taken in 2012 by children who had been educated largely under the last Labour government.
In the Commons, he held back, continually seeking cross party support for his reforms, presumably relatively confident that he has it on key areas. He also lavished praise on the "best generation of young teachers" the country has ever seen.
Hunt, however was clear that outside the Commons chamber, Gove had "adopted a partisan approach" to appeal to his backbenchers. And those teachers, he said, had been trained under Labour.
He called on him to "abandon the aggressive and discredited free market reforms of schools" which, he said: "had the unpleasant whiff of eugenics from the Mayor of London" about them.
Gove responded in kind, declaring ironically that he was glad not to have witnessed any "partisanship or personal attacks" in Hunt's approach.
There will undoubtedly be more of this to follow as each attempts to lay the blame for the current education failures on the other. They could probably both do better.
© Copyright IBTimes 2023. All rights reserved.