Michael Jackson's nephews are waging a very expensive legal war against US tabloid Radar Online. Taj, TJ and Taryll Jackson have reportedly filed a lawsuit against the publication for defamation over a sexual abuse report it published about the late singer. The trio are said to be demanding damages of $100m (£75.7m).
In June 2016, Radar reported on a raid that took place at Jackson's Neverland Ranch in 2003 and alleged that child pornography was found at the property. It also claimed that Jackson, who died in 2009, had used inappropriate photos of his nephews "to excite young boys". However, the late singer's nephews argue that their photos were from an album cover shoot and deny the suggestion they were used to manipulate young children in a sexual way.
Radar's report did not officially name Taj, TJ and Taryll, who are sons of Jackson's brother Tito, but they were referred to by their band name, 3T.
The 10-page lawsuit, filed by lawyer Bert Fields on behalf of the Jacksons, states: "Radar's stories were false and defamatory. As a direct and proximate result of the publication of Radar's libellous stories, each of [the Jackson nephews] has been damaged personally and professionally.
"Radar has tried to profit by launching a vicious and unrelenting attack on [Jackson] based on claims that, years ago, he was guilty of sexual abuse, even though, at the time, he was found 'not guilty' of that very charge."
Taj, TJ and Taryll note the extent of the damage caused by Radar's reports as it attracted worldwide attention, particularly from publications in the UK and New York who "repeated" the claims.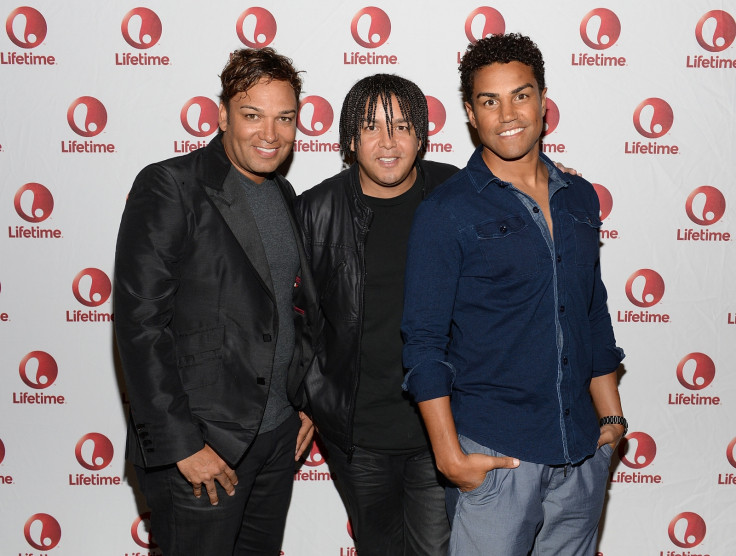 According to the Los Angeles Times, the family contacted Radar on 5 July to ask for a retraction of the report but the publication allegedly refused to retract or amend the story.
Responding to the lawsuit, a spokesperson for American Media Inc., which owns Radar, said in a statement: "The Radar article clearly states that detectives reported that Michael Jackson may have used photos of his nephews 'to excite young boys'. This theory was, in fact, presented by the prosecution during Michael Jackson's 2005 criminal trial. Radar looks forward to correcting plaintiffs' misstatements in a court of law."
In their article, Radar claimed child and animal pornography were discovered at Jackson's Los Olivos compound during the raid. The publication also cited information obtained from a private investigator who claims to have had knowledge of the raid. As a result of the police search, Jackson was criminally charged with sexually abusing a 13-year-old boy but was acquitted following a week-long trial in 2005.