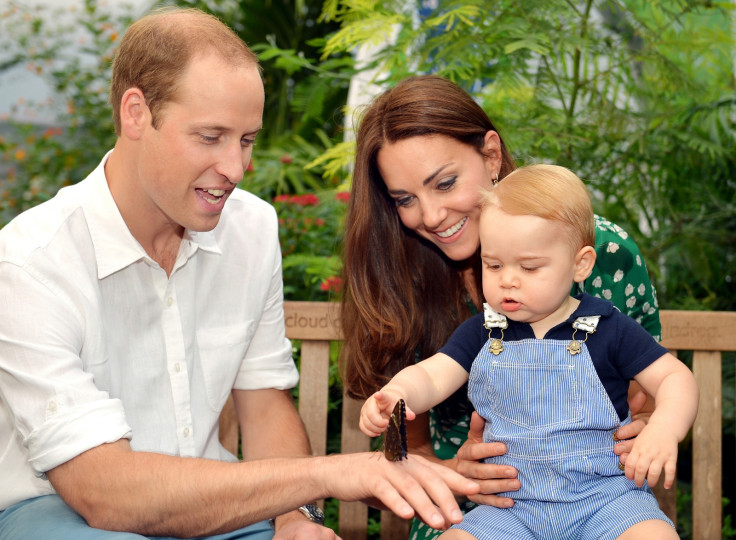 Kate Middleton and Prince William have jetted off to France for a family holiday. The royals have reportedly taken their children, Prince George and Princess Charlotte with them, for their annual summer break.
The Duke and Duchess of Cambridge borrowed an £8m Cessna private plane from the Duke of Westminster for the short flight and landed in the small south western airport of Pau-Pyrenees at 1.30pm yesterday afternoon ( 26 July).
It was originally thought that Kate was travelling alone to 'visit relatives', however, it was later reported that the whole family were travelling together along with the children's nanny, Maria Borrallo.
The exact destination for the family holiday is not known, however it was reported that they after disembarking the plane they headed off by car in the direction of north Bearn and Gers, Mail Online reports.
It's the latest private holiday for the Duke and Duchess who escaped on the Duke's jet earlier for a secret skiing holiday with friends.
The pair, who have in the past been accused of being 'work-shy', announced this week that they plan to visit Canada this autumn. The couple first visited the country in July 2011, for their first official tour together as a married couple.
A statement released by Kensington Palace said: "Their Royal Highnesses have been invited to visit by the Government of Canada. They will visit British Columbia and the territory of Yukon as part of their tour.
"They hold very happy memories from their visit in 2011 - their first overseas tour as a married couple. They are really looking forward to seeing other parts of this beautiful country and having the opportunity to meet many more Canadians along the way."
The couple will be the guests of His Excellency the Right Honourable David Johnston, Governor General of Canada.
Anticipating the royal visit, Johnston said: "Sharon and I will be delighted to welcome Their Royal Highnesses The Duke and Duchess of Cambridge to Canada. Their Royal Tour will take them to the beautiful province of British Columbia and the scenic territory of Yukon.
"Once again, our true Canadian pride and spirit will shine and be at the very heart of this visit so they can feel at home."
In March (2016), the royal couple embarked on their first official tour of India, which included a trip to the iconic Taj Mahal, a trek in Nepal and a welcome to Mumbai by the stars of Bollywood.