Michael Jackson's mother, Katherine, is reportedly refusing to return to Los Angeles because of her allegedly "abusive" nephew. It comes just weeks after the matriarch was granted a temporary restraining order against Trent Lamar Jackson.
The 86-year-old is currently visiting her pop star daughter Janet Jackson in London, where she is also said to be "under a doctor's care" due to "stress" caused by the situation with her nephew. According to the New York Daily News, Katherine's sworn statement was filed at a US court on 1 March.
In the documents, Katherine reiterates her claims of abuse and neglect by Trent, who lives at her home in Calabasas, California. The mother-of-10 believes Trent has wired her entire home in order to monitor her activity, stating: "I believe he has put cameras and bugs in my home, so the only place I can try and have a private conversation is in my bathroom pretending I am using the restroom so I can make a call."
Trent, 52, is alleged to have made a copy of the key for Katherine's bedroom in addition to drastically restricting her social life. Katherine says: "I used to be very social with my friends, like playing Scrabble, walking around in the park, sharing meals, but Trent has given them various reasons why I am not available."
Recalling one incident of the alleged neglect, Katherine claims to have once suffered a "stroke or seizure" but Trent refused to dial 911. She says in the court papers: "I needed a doctor, and he neglected my health needs."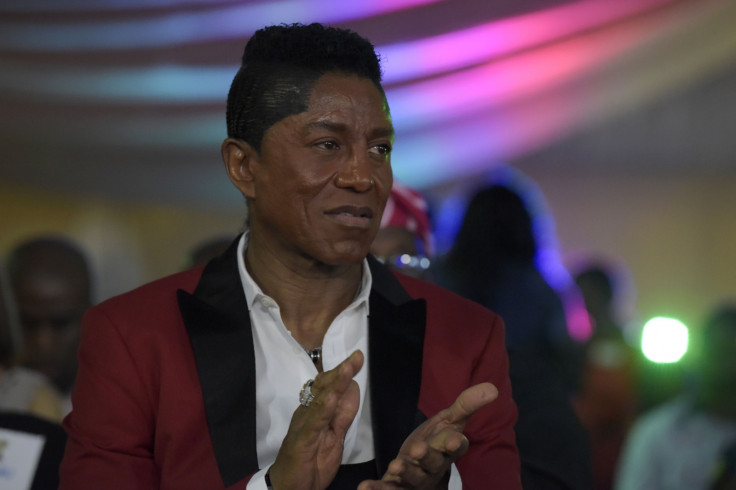 Katherine's sons Jermaine and Rebbie, several friends and attorneys have all filed their own statements in support of the matriarch. Backing-up her claims of neglect, Rebbie said: "I heard later Trent thought she had died. Instead of calling an ambulance, Trent called one of my nephews who told him to take her to the hospital.
"The doctors at the hospital said she was dehydrated and had high blood pressure. Instead of bringing her home where she wanted to be, Trent took her to a hotel in Santa Monica – again away from her kids."
Trent, who is related to Katherine through her ex-husband Joe Jackson, has not publicly commented on the allegations.