It's been known for some time that Michael Keaton is going to appear in Marvel Studios' Spider-Man: Homecoming, but until now the Birdman star's role has remained unknown. He was rumoured to be playing Peter Parker's comic-book adversary Adrian Toomes aka Vulture; something that has now been confirmed by studio president Kevin Feige.
Talking in the Toronto Sun, Feige touched on the subject of villains viewers can expect to see in future instalments. "We've had a wish list and most of them in the near-term are coming together," he told the publication. "Cate Blanchett is playing Hela in Thor: Ragnarok. Michael Keaton's Vulture in Spider-Man is something."
While winged criminal Vulture frequently worked alone in the comics, he was also strongly associated with villainous group the Sinister Six (whose introduction in the Spider-Man franchise was teased at the end of The Amazing Spider-Man 2). Vulture won't be the only baddie linked to the organisation that Parker will be forced to fight in Homecoming either.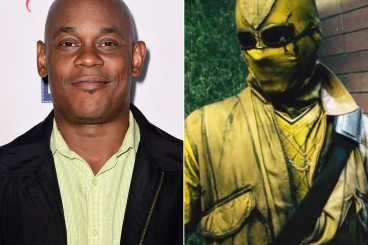 Fargo actor Bokeem Woodbine was previously spotted on set as villain Herman Schultz aka Shocker on set of the film too; a character who became an additional member of the Sinister Six during Marvel's Civil War storyline in 2006. Neither Shocker nor Vulture have yet to be seen on the big screen, so it will be interesting to see Spider-Man face relatively unknown new foes. Across Sony Pictures' outings, fans have witnessed the character go up against well-known villains such as Doctor Octopus, Sandman, Venom, Lizard, Electro and the Green Goblin.
Directed by Jon Watts and also starring Zendaya, Marisa Tomei, Angourie Rice, Hannibal Buress, Donald Glover, Robert Downey Jr and Tom Holland as the titular web-slinger, the film began shooting back in late June in Atlanta, Georgia and is scheduled to be released in the US on 7 July 2017 and the UK on 28 July.
For more entertainment news follow A-List on Twitter @Alistinsider