New details about Star Wars 8 have surfaced as the post production of the space action thriller is underway. Plenty of plot rumours and leaked pictures of the highly-anticipated movie have surfaced on the internet since the premiere of The Force Awakens but the latest detail may reveal something major about the dreaded villain Kylo Ren(Adam Driver).
After initial rumours that Luke Skywalker will receive a costume makeover, the latest speculations are about Kylo Ren's costume upgrade. If reports are to be believed, the son of Han Solo and General Leia Organa will wear something similar to his grandfather Darth Vader.
In its report, Making Star Wars claims that Kylo will wear a cape similar to one worn by the former Sith Lord in The Empire Strikes Back/Return of the Jedi. The website also claims that the cape worn by Luke's nephew doesn't have the same chain clasp. "It is not entirely clear if this cape is one Kylo made to resemble that of his grandfather's or if he actually procured one of Darth Vader's cape that probably fell into the hands of collectors in the Star Wars galaxy," the website wrote.
The seventh part of the Space odyssey narrated Kylo's obsession with his grandfather and how he was still idolising the Dark Lord by preserving his helmet. Hence it is possible that he will try to impersonate his idol by wearing clothes inspired by his fallen grandfather.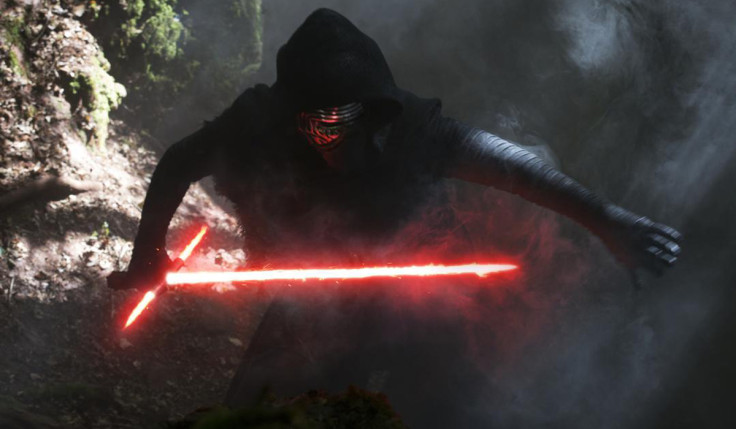 The last battle between Rey and Kylo ended with the space scavenger realising her power with the Force and later defeated the Commander of the First Order. Speculations are high that Ren will rise from the defeat and return to avenge his injuries and eliminate the last of the Jedi from the universe.
The movie, which is slated to premiere in December 2017, is set to unveil another chapter in Rey and Luke's life as the movie will begin with their meeting. After Rey's Force battle with Kylo Ren in The Force Awakens, it is speculated that the duo will have another big battle in Episode 8. Speculations are high that the former Jedi Master will train the space scavenger.
Kylo, on the other hand, was a former disciple of his uncle and was trained as a Jedi before he was lured by Supreme Leader Snoke to the dark side of the Force. It will be interesting to see who wins in Episode VIII.
Daisy Ridley, Mark Hamill, Carrie Fisher, John Boyega, Lupita Nyong'o, Adam Driver, Andy Serkis and Oscar Isaac will return to reprise their respective roles in the space action odyssey by Disney. Directed by Rian Johnson, the movie is scheduled to be released in 2017.