Michael Schumacher: Sabine Kehm Insists Wake Up Process Still Happening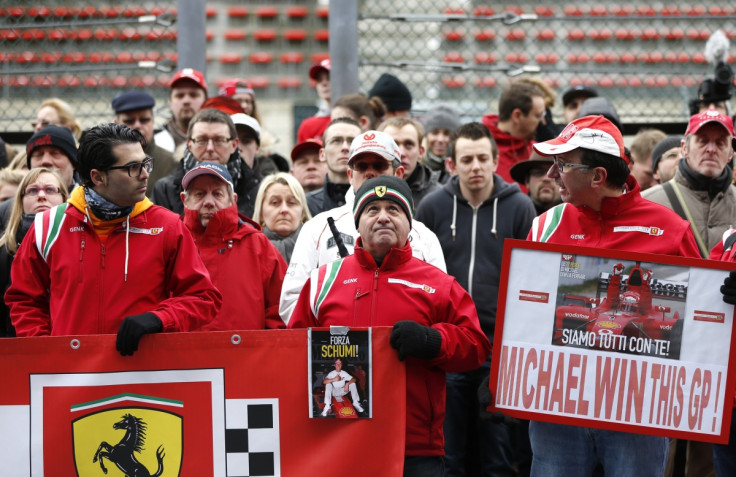 Relations of Michael Schumacher dismissed reports that doctors have given up trying to wake up the Formula One legend from his coma.
The family spokeswoman Sabine Kehm said claims made last week about experts abandoning the process due to making no progress, are "not valid".
She insisted the wake up process is continuing at Grenoble University Hospital, where Schumacher has been treated since cracking his head on a rock while skiing, late last year.
In a rare public statement, Kehm said: "Michael is still in the wake up phase. The situation has not changed.
"Any medical information published which is not confirmed by the team of doctors treating Michael or his management has to be considered as not valid."
Doctors hope to bring Schumacher back to consciousness by gradually reducing the amount of sedation he's been receiving.
The 45-year-old sustained serious brain injuries when he collided with a rock while skiing.
Lifting him successfully from his coma would indicate his injuries were healing.
Earlier this week, the president of Ferrari admitted he was still in "shock" about what had happed to Schumacher, who won straight five F1 world champions for the Prancing Horse from 2000.
Luca Cordeo di Montezemolo said: "Michael was and still is a very important person in my life. From 1996 onwards so many things happened in the lives of both of us and, in the difficult times, Michael was always incredibly close to the team."
© Copyright IBTimes 2023. All rights reserved.