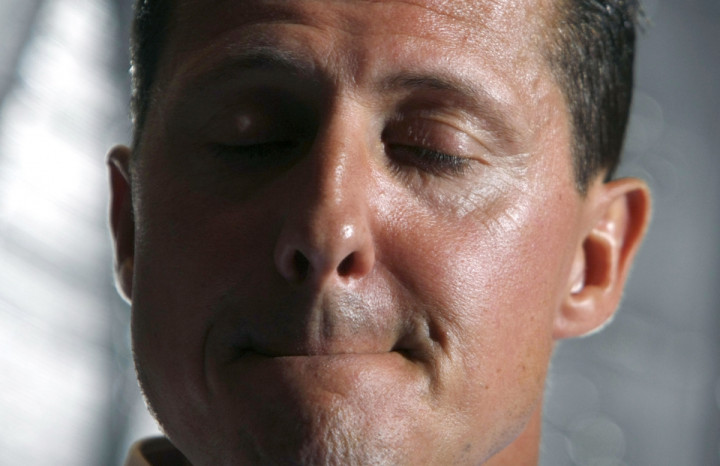 Stricken Michael Schumacher is using his eyes to communicate with his wife, children and his carers.
The seven-time Formula One world champion can only use his eyelids to express himself as he continues rehabilitation from his catastrophic ski-crash injuries.
Schumacher, 45, remains paralysed as he lies in Laussane hospital in Switzerland, according to reports.
But he can communicate by answering questions using his eyes and has interacted in this way with his wife, Corinna, and children Gina-Maria and Mick.
Experts treating the former Ferrari and Mercedes driver claimed such limited movement has been interpreted as positive. They are reportedly impressed by how much progress he has made so far on his long road to recovery.
Now there is hope Schumacher shall soon be able to use his mouth to control a hi-tech wheelchair, which would free him from the hospital bed he has been in since his accident occurred late last year.
That could be a precusor for him to leave hospital and continue his recovery at home, a mansion on the banks of Lake Geneva in Switzerland.
Last weekend, Corinna praised fans around the world for their support during her husband's recovery and said the "hardest time" was over.
"The German Grand Prix gives me the perfect opportunity to cordially thank you all for the good wishes and positive energies you keep sending to Michael," she said. "I have to say your sympathies blew us all away.
"It is good to know that together we made it through the hardest time."