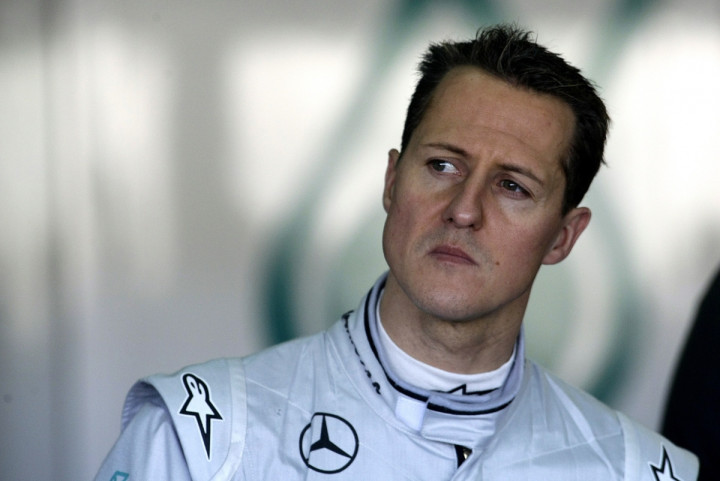 Police hunting the person who leaked Michael Schumacher's confidential medical records have widened their probe to Zurich.
They are looking for a source who goes by the moniker 'shadow hunter' after emails offering the records for sale were signed by the Japanese translation of the phrase, which is 'Kagemusha.'
Tracing the email address from which the offer was sent has led investigators to Switzerland's capital city. It helped police to identify the computer used by its IP address – a kind of digital fingerprint.
Switzerland is where Formula One legend Schumacher is currently in rehabilitation for catastrophic head injuries sustained in a skiing accident late last year.
But Lausanne hospital, where the 45-year-old is currently residing, is not thought to be the source of the leak.
French police, who are leading the search for the source of the leak, refused to comment on the development.
Last week, newspapers and magazines were offered up to 12 pages of records for €40,000. According to German media, the records resembled an old draft and were riddled with spelling errors.
Unconfirmed reports claimed that whoever got hold of the documents recovered them from the rubbish, after they were thrown out by Grenoble Hospital.
The leak infuriated members of Schumacher's inner circle, with legal action threatened against any publication which dares to publish the documents.
Spokeswoman Sabine Kehm said: "For several days stolen documents and data are being offered for sale. The offerer claims them to be the medical file of Michael Schumacher.
"We cannot judge if these documents are authentic. However, the documents are clearly stolen. The theft has been reported. The authorities are involved.
"We expressly advise that both the purchase and the publication of such documents and data is forbidden. The contents of any medical files are totally private and confidential and must not be made available to the public.
"We will therefore, in every single case, press for criminal charges and damages against any publication of the content or reference to the medical file. We trust for your understanding."