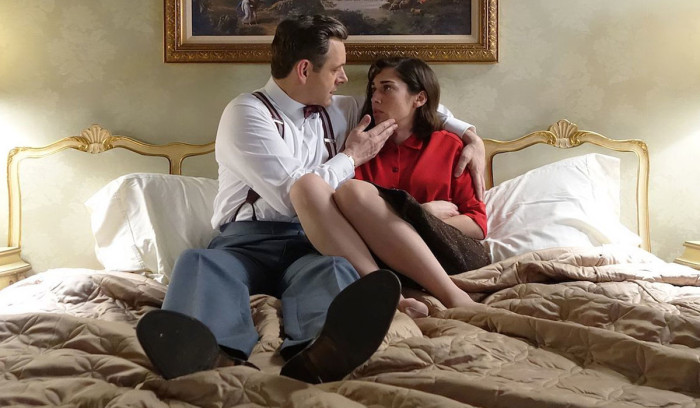 One of the UK's most respected actors, Michael Sheen, is putting his career on hold to concentrate on countering the drift to the right in world politics.
Sheen, who has portrayed former British prime minister Tony Blair on screen three times, makes no secret of his political views, nor his love for his hometown of Port Talbot, where he intends to return after spending much of the last 14 years in Los Angeles.
Sheen, who has also portrayed former football manager Brian Clough, TV presenter Sir David Frost, and has performed in a succession of stage roles including Hamlet at the Young Vic, has previously spoken out in defence of the NHS, for Unicef, and against fracking and homelessness.
He says the vote to leave the European Union, the election of Donald Trump as President of the US, and the rise of populism and the 'alt-right' – a loose affiliation of white supremacists, anti-capitalists and misogynists – across Europe, makes his move to concentrate his energies on political activism even more urgent.
However Sheen has already discovered that public reaction to actors and other celebrities who start to make pronouncements about politics can be somewhat negative.
After making a rousing speech in defence of the NHS in Wales in 2015, he was surprised at the hostility of some members of the public, who accused him of being disconnected from the reality of life for "ordinary" people.
Celebrities such as Gary Lineker, Lily Allen and Benedict Cumberbatch have found to their cost that making any sort of public pronouncement on contentious issues can provoke a negative reaction. But Sheen says he is prepared for any brickbats that may come his way.
"As soon as you start to be effective, then people try to crush you, because it's dangerous," he told The Times magazine.
Sheen has not yet said exactly what he will do in politics, but has freed up his time as he has no future acting jobs lined up.
That will mean leaving California for South Wales, where he remains intimately connected with his hometown of Port Talbot. A majority of the town voted to leave the EU, a decision he says left him "sad and frustrated" and vowing to make a difference.
A majority of the town voted to leave the EU, a decision he says left him "sad and frustrated". Sheen said he was very concerned by Donald Trump winning the US presidential election. "In the same way as the Nazis had to be stopped in Germany in the Thirties, this thing that is on the rise has to be stopped," Sheen says. "But it has to be understood before it can be stopped."
In November, the US cable TV channel Showtime announced it had cancelled Masters of Sex – a biographical drama series Sheen had starred in since 2013. No reason was given for pulling the show, but Deadline suggested that the programme was only a "modest ratings performer for Showtime."
UPDATE: The day after Michael Sheen's interview in The Times was published, he wrote a blog post stating that he had been misquoted and that he is not quitting acting.