The BBC has been criticised for their employment of Rohingya Muslims during the making of hit show Our Girl starring Michelle Keegan.
The television network reportedly paid them just £33 per day to relive their plight fleeing Myanmar, the Sun on Sunday reports.
Despite some of the extras saying that filming the scenes felt like ''torture'', they admitted to needing the money too much to complain about the ordeal.
Treatment of the Rohingya Muslims was said to have angered both crew and cast - which includes Keegan, Ben Aldridge and Luke Pasqualino - after the refugees were covered in dirt and told to wade through water for hours.
Refugee Habibah Abdullah , 23, told the newspaper: ''Everybody was reliving personal nightmares and it was very difficult for us but we had to go through it all because we need the money.
''We are accustomed to hardship and if that is what we have to go through to earn money to feed our families, of course we will do it.''
Ms Abdullah had spent 15 days at sea escaping Myanmar and says that she spent hours in the fast-moving water for Our Girl scenes. The working conditions were so bad that she says she even saw one man collapse due to the heat on the day of filming.
''Babies were crying and children all around me were screaming 'mummy, mummy'. It was a really hot day and one man collapsed in the water,'' she continued.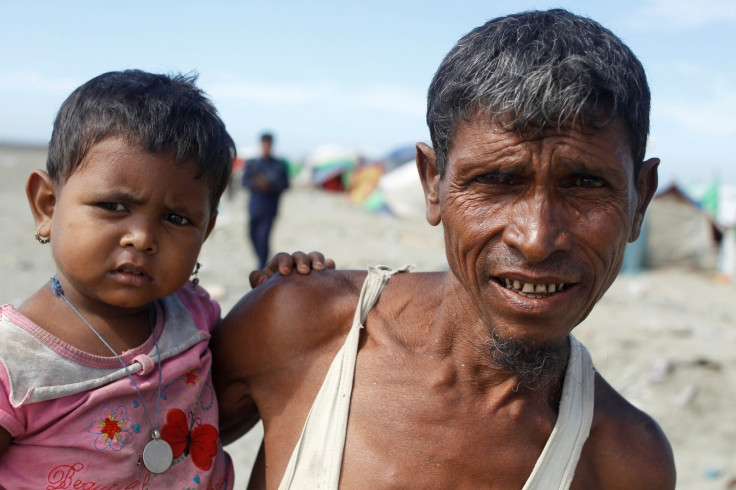 Approximately 100 refugees were chosen to play extras and were picked up from their homes in Kuala Lumpur from 5am for a 12-hour working day in which they were paid £33.
A BBC spokesperson said of the claims: "The storyline was conceived to shine a light on the plight of the Rohingya. All the supporting artists were contracted in the normal manner and at rates standard for the work in Malaysia, including some Rohingya refugees living in Malaysia.
''At no point were any of the artists asked to do anything that would compromise their safety and their welfare was of paramount importance to us. One of the Rohingya SA's was seen by an on-set medic and taken to hospital with the producer. Filming stopped to allow this to happen and there is no footage of the event in the programme."
The hit show, which will see its next season be filmed in Malaysia and aired in April, features Keegan in the lead role as Lance Corporal Georgie Lane, a young girl from a working class background with big ambitions for her career in the army.
Even Keegan has admitted to finding the Our Girl filming army-style schedule trying in the past, revealing to Radio Times last year: "I couldn't stand the early mornings! Although I'm up early at the minute, we've had two military advisers with us since day one and before they start working at six in the morning they're in the gym at half four. They train every single day without fail. I couldn't do that."