Michelle Keegan is threatening to break the internet as her new activewear line has launched for Very.co.uk, accompanied with a series of alluring snaps of the actress modelling the clothing.
The 30-year-old Our Girl star, who recently joined husband Mark Wright in Los Angeles, shows off her enviable figure in the new sportswear range, including a stylish patterned sports bra and skin-tight leggings which put her chiselled abs on display.
Other pieces from gym-goer Keegan's collection include casual jumpers, a pink hoodie dress, slogan T-shirts and flattering two-piece gym sets featuring bold prints and mesh inserts. The price ranges from £18-30, proving that Keegan is still down to earth when it comes to her fashion collaborations.
Online retailer Very shared a snap of Keegan in one of the sweatshirts from her range with the caption: "Today's mood: messy hair, no make up Click the link in bio to shop the brand new activewear range from @michkeegan#veryxmichelle #veryuk".
Some followers have pointed out that Keegan is wearing make-up and has her hair done in the shot, with one person commenting: "Except her hair is professionally done..as is her make-up...so a slight contradiction", while someone else said: "Immaculate hair&make up?"
The former Corrie star commented: "I love wearing my exercise clothes and can wear them all day. When I first went to LA a few years ago, I saw everyone wearing Athleisure to meet for coffee and go shopping, and I loved the look.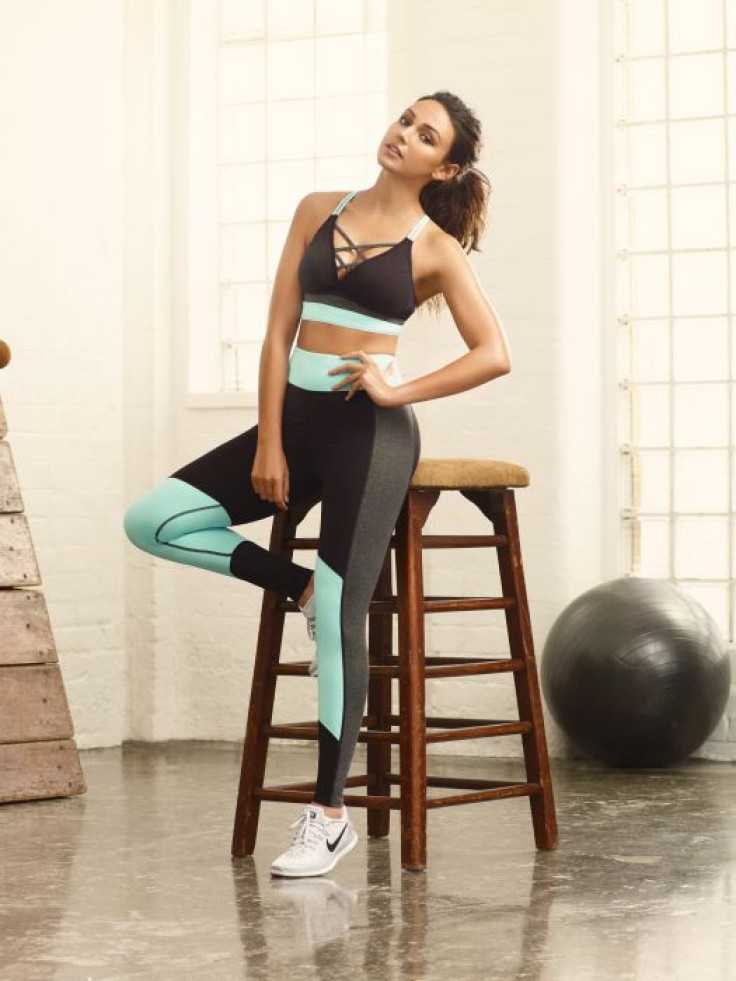 "I like variety in my workout clothes and this collection includes a range of bright colours and exciting prints which give it more of a fashion feel compared with a straight sports range."
She also revealed some of her diet and fitness secrets, adding: "I try and exercise on average about three times a week but this can vary depending on my work schedule.
"I really believe in living a balanced life so I don't beat myself up if I don't make it to the gym. My routine in the gym is usually a twenty minute HIIT work out, I like The Body Coach work outs, followed by a weight session."
The actress also attempts to follow a healthy diet, but doesn't deny herself the odd treat.
She continued: "When it comes to diet I believe in everything in moderation. I don't eat red meat and at the moment I am trying to cut down the amount of dairy I have, but I don't believe in beating yourself up or stopping yourself having anything you really want.
"I try to avoid having carbs late at night when I am preparing for a photo shoot but one of my favorite foods is cheese and I love having a Chinese on a Saturday night. I think it is healthy to have a relaxed approach and balanced outlook."