Former first lady of the US, Michelle Obama, has said it might hurt her husband and former POTUS Barack Obama's feelings if his book is not included by Oprah Winfrey in her book club.
"It might hurt his feelings but he'll get over it," Michelle Obama said jokingly in a conversation with Jimmy Kimmel. She was replying to a question whether there would be a rift between them if Oprah Winfrey didn't include her husband's book in her club.
Winfrey had earlier added Michelle Obama's "Becoming" to her Book Club selection.
"It is Michelle Obama's personal story, of course, but I believe it's going to spark within you the desire to think about your own becoming," Winfrey said about the book.
The former FLOTUS and host Jimmy Kimmel were talking about the arguments between Barack Obama and his wife over their respective autobiographies.
In the interview the 55-year-old revealed the couple used to fight over who will include which anecdote in their book, and added that she ultimately won the fight. It was she who finished her book "Becoming" earlier than Barack, in 2018, reports Express.
"Since my book was first, he lost on all that, all the good stuff," she added.
The mother-of-two spilled the beans on her personal life in her autobiography, and also shared anecdotes on her successful marriage with Barack Obama. She admitted to attending joint counselling session with the former President to sustain the strength in their marriage.
She also explained in an interview that she opened up about the bumps in her marriage in the hope that young couples would understand that "marriage is work".
On the lighter side, Michelle also spoke about an incident where she warned her then-boyfriend and now husband of leaving him and finding another guy if he refused to start using the phone.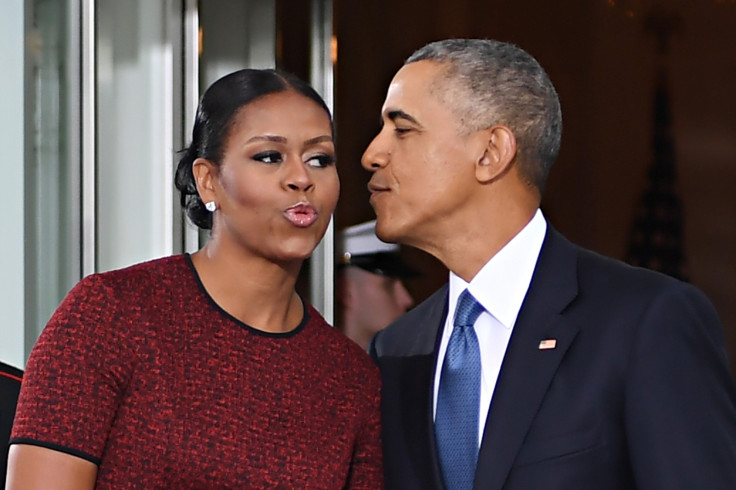 Michelle told readers in her book that she was travelling away when Barack said he was more comfortable with letters rather than a phone conversation. It was then she announced, "If I'm not talking to you. I might have to find another guy who will listen."
While Michelle's book, "Becoming" was released last year and instantly became a best-seller, reports say Barack Obama's book might not be released until 2020.