Sir Mick Jagger is reportedly expecting a child with his 29-year-old girlfriend Melanie Hamrick. This will be the Satisfaction hit-maker's eighth child and a first for Hamrick, who he started dating in 2014.
A source told The Sun that The Rolling Stones frontman and the ballerina were both "surprised and happy" with the pregnancy news. "This is great news. It will be Mick's eighth child and nothing fazes him. He's been incredibly supportive," the source said.
"She's very bright, intelligent, sparky and has her own ideas about how she wants to lead her life. She knows what a great relationship Mick has with all of his children and can't wait for him to be a dad again," the source continued. "They are taking the news in their stride. They've seen each other a lot, they like each other a lot but they still want independent lives."
Jagger, 72, already has seven children – including Karis, Jade, Elizabeth, Georgia, James, Gabriel and Lucas – from his previous four relationships.
Meanwhile, Hamrick's pregnancy report comes less than two months after Jagger's bandmate Ronnie Wood, 68, welcomed twin girls. In January, Jagger was with his 30-year-old son, James, who told Entertainment Tonight that his father had given him the best advice.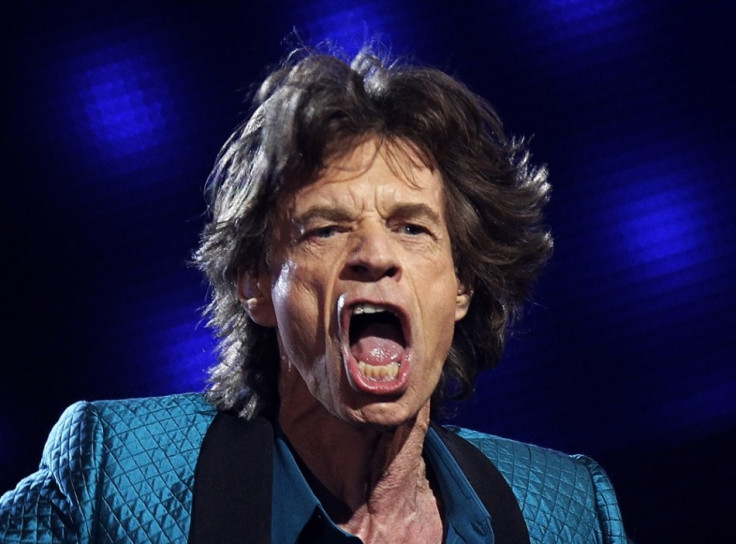 "Try and enjoy yourself... I think that's paramount because you can get bogged down, and you don't realize what a privileged position I'm in to be working on a show like this, it's just amazing. Sometimes you get stuck up in all the grind of it so for them just to tell me to just enjoy it, enjoy the moment, live in the now," Jagger had reportedly told his son.