Microsoft to Buy Minecraft Creator Mojang for $2bn According to Reports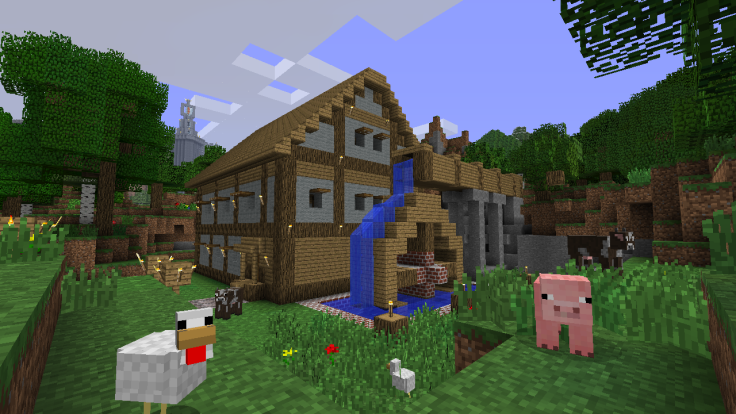 Tech giant Microsoft may be about to purchase Minecraft developer Mojang for $2bn, (£1.2bn/€1.55bn) according to various reports.
Representatives of both the Edmonton company and Mojang are keeping quiet for now, but The Wall Street Journal seems confident that the deal will be finalised within the next week or two.
The New York Times also reports Microsoft approached Mojang three months ago and that a deal will be struck by the end of the month. They also say the company's founder Markus 'Notch' Persson could leave the company, not because he'll be forced out, but because he's looking for a new challenge.
"Mr. Persson is said to accept that he may not stay for more than six months if a deal is struck," reads its report.
Since going on sale in 2009, the block-based building and exploration sandbox game Minecraft has sold in excess of 50 million copies with releases on console, mobiles, tablets, and PC - where it all started.
Earlier this year, sales of the game's console versions exceeded those on PC – with the Xbox 360 version alone selling more than 12 million copies. Versions for PlayStation 4 and Xbox One were recently released.
The move would certainly come as a big surprise. Persson has always been critical of massive corporations and earlier this year stopped development of Minecraft for virtual reality headset Oculus Rift after Facebook bought the tech firm for, coincidentally, $2bn.
Minecraft is a phenomena like few others in video games, but the game does appear to have already passed its peak in terms of sales. Any buyout would be made with a view to the future, which suggests Mojang have big plans.
Just imagine, for example, if Microsoft were able to secure a sequel exclusively for Xbox One? Suddenly that $2bn makes sense.
© Copyright IBTimes 2023. All rights reserved.