Microsoft confirms it is ending Surface 3 production by December
The company recommends that users check with Microsoft Stores for Band 2 stocks.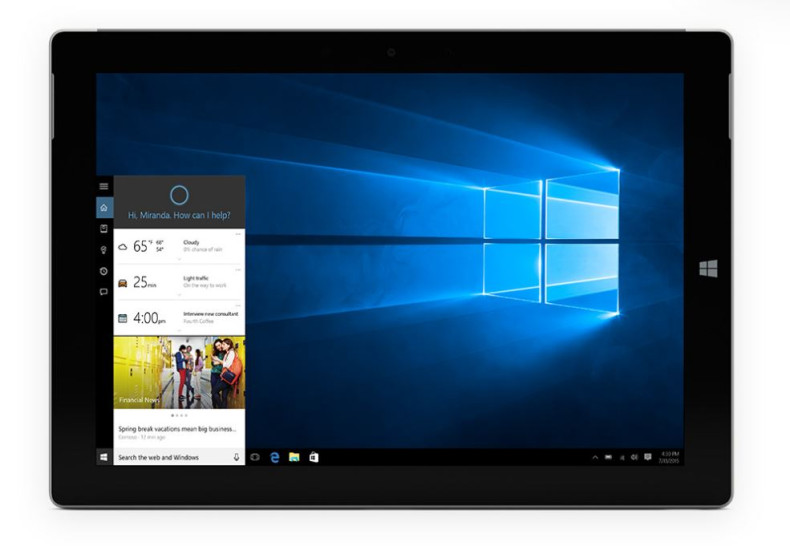 Microsoft will halt production of its third generation Surface-branded tablet in December, the company has confirmed. However, there is no word whether it is planning a successor to the Surface 3, which is expected later this year or next year.
Microsoft was earlier reported to have pushed back the rollout of Windows 10 Redstone 2 until spring 2017 in order to support a set of new Windows 10 devices such as the next-gen Microsoft Band, Surface 4 and Surface Phone.
In a statement issued to ZDNet Microsoft said, "Since launching Surface 3 over a year ago, we have seen strong demand and satisfaction amongst our customers. Inventory is now limited, and by the end of December 2016, we will no longer manufacture Surface 3 devices."
Microsoft's Atom-powered Surface 3 tablet was launched in May 2015 starting at $499 (£379), aimed at students, families and consumers looking for budget devices. The tablet was launched with Windows 8.1 operating system on board and supports Windows 10 upgrade.
Microsoft Band 2
Following the launch of the smartband users reported experiencing splits or tears in it. Microsoft's policy calls for the replacement of defective Band 2 units, subject to normal conditions. Customers who are experiencing the tear or split issue on the band can check with Microsoft Stores for stock availability, the company suggests. However, it did not mention if it would discontinue the production of the device.
"Supplies of Microsoft Band are currently limited, so we encourage customers to visit microsoftstore.com for all device needs," said a Microsoft official.
Unveiled at Microsoft's Windows 10 event on 6 October 2015 alongside other new Windows 10 devices including Surface Pro 4, Surface Book, Lumia Windows 10 flagships - Lumia 950 and 950 XL, the Band 2 went on sale in the UK in November of that year, after it was first made available for users in the US.