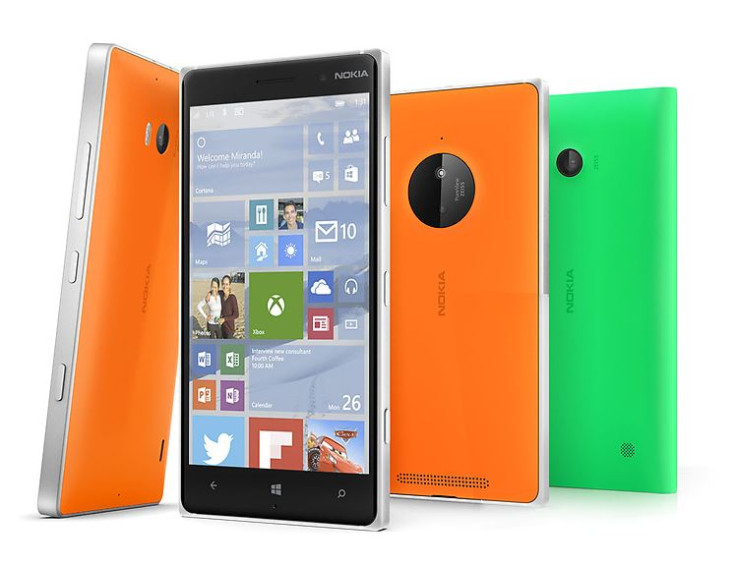 Upcoming Windows 10 Mobile devices will come with a variety of form factors as Microsoft has recommended hardware configurations for the devices powered with the new operating system. Based on the features, Microsoft has categorised the devices into three sections such as value phone, premium phone and value phablet.
The three ranges of devices have different hardware features apart from a few common ones such as Windows 10 Mobile OS, LTE connectivity and Cortana digital assistant. The value phone will have 1GB RAM and 4 to 8GB internal storage with support for micro SD card. Microsoft further recommends to the OMEs (original equipment manufacturers) that the value phone could have a 3.5 to 5in screen. Other hardware features are a 1400mAh battery, five megapixel rear camera and a three megapixel front-facing camera, notes the Microsoft support site.
For the premium models, Microsoft suggests 2 to 4GB RAM and 32 to 64GB storage along with SD card slot. The display could be 4.5-5.5in full HD or, WQHD screen, 2500mAh battery, 20 megapixel rear camera with optical image stabilisation technology and a five megapixel front snapper.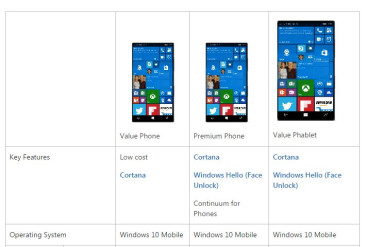 The site further notes that the value phablet could have 2GB RAM and 16GB storage and SD card support. As is the case with all large-screen devices, the value tablets could pack screens ranging from 5.5 to 7in with 720p resolution. Since it is a bigger device, it will need more power; hence a 3000mAh battery should be ideal, according to Microsoft. A five megapixel rear camera and a three megapixel front camera are the other key elements for a value phablet.
It is unclear whether there will be different categories, other than what Microsoft has listed in the table. Since these configurations are recommended by Microsoft, future Lumia editions could come with the hardware features like the OEM versions, believes NPU.
"Smartphones come in a wide range of sizes from low cost phones, small tablets (phablets) and industrial handheld devices. A typical smartphone combines cellular connectivity, a touch screen, rechargeable power source, and other components into a single chassis. Windows 10 Mobile can support a wide range of small form factors devices. Listed below are a few recommended hardware configurations," states Microsoft. To know more about the Windows 10 Mobile device's form factor head over to Microsoft support site.