Microsoft Focusing on Windows 10: Announces End of Windows 8 Software Sales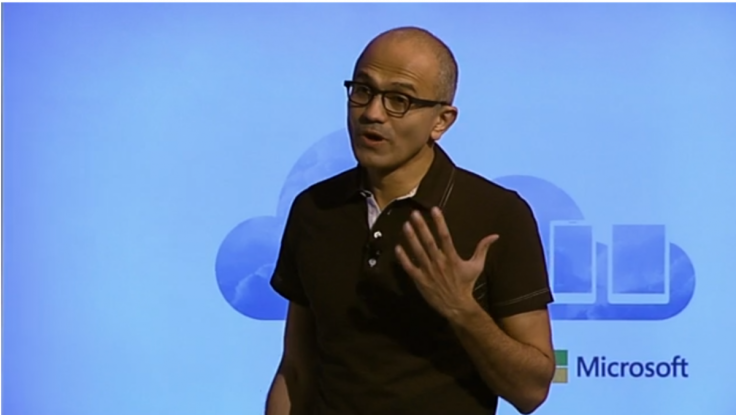 Technology giant Microsoft has announced that it will not supply licences to retailers wanting to sell its Windows 8 operating system as a package. The Redmond-based company's decision to end retail sales of the Windows 8 software has come into effect starting 31 October.
Incidentally, 31 October 2014 also marked the end of retail sales for new PCs with certain Windows 7 versions pre-installed. It is also a known fact that Windows 7 will reach the 'end of mainstream support' from January 2015.
However, the 31 October deadline for 'retail software end of sales' means that retailers cannot sell new copies of Microsoft's Windows 8, but can continue to clear-off older stocks of the software package, and can also go ahead with sales of PCs that come pre-installed with Windows 8.
Windows 8 can still be purchased through Original Equipment Manufacturers (OEMs) until it reaches the end of sales date for PCs with Windows preinstalled
Microsoft is yet to fix a specific date for eliminating retail end of sales for PCs pre-installed with Windows 8.
If you are a user of Windows 8, do remember that the OS came into effect in October 2012, but has struggled to attract significant user base (especially users running Windows 7 and the now-legacy Windows XP OSes).
Nonetheless, Windows 8 did manage a 'final flourish' in terms of user base, a fact evident by recent reports that show a combined 16.8% market share for both Windows 8 and Windows 8.1.
But Windows XP is still seemingly ahead of both Windows 8/8.1, with 17.2% share in the operating systems market.
Focus on Windows 10
The above aspects are evident when we consider the fact that the Redmond-based company will be bringing back the iconic Windows start button in an all new avatar, the mini Start Menu.
On desktops, the new Windows interface (Windows 10) is expected to boot as default rather than let users choose between the traditional Windows and metro-style user interfaces.
Also, Windows 10 public release will see it automatically sync with the device that runs it irrespective of the build of the device.
A 'Technical Preview' of Microsoft's new Windows 10 was launched early last month, and is available for official download.
Do keep in mind that Windows 8 came under intense criticism for the lack of a standalone start button (like previous Windows OS versions), and the Metro-UI of the OS also came under fire from desktop users.
Nevertheless, if you run Windows 8/8.1, be informed that support for your OS will not stop anywhere in the near future. Microsoft says that Windows 8 will continue to stay in the mainstream support phase up till 9 January 2018.
A Pointer for Windows desktop users:
What exactly does end of mainstream support, extended support and end of support mean?
During mainstream support, Microsoft supplies fixes and updates (including hotfix) free of cost to users. This mainstream phase usually lasts five years before it becomes the extended support stage, which also lasts five years.
Any operating system that reaches the end of extended support then moves to the end-of-support phase where no security fixes or updates are provided by Microsoft. Windows XP is a classic example of a system that reached this phase on 31 April 2014.
© Copyright IBTimes 2023. All rights reserved.