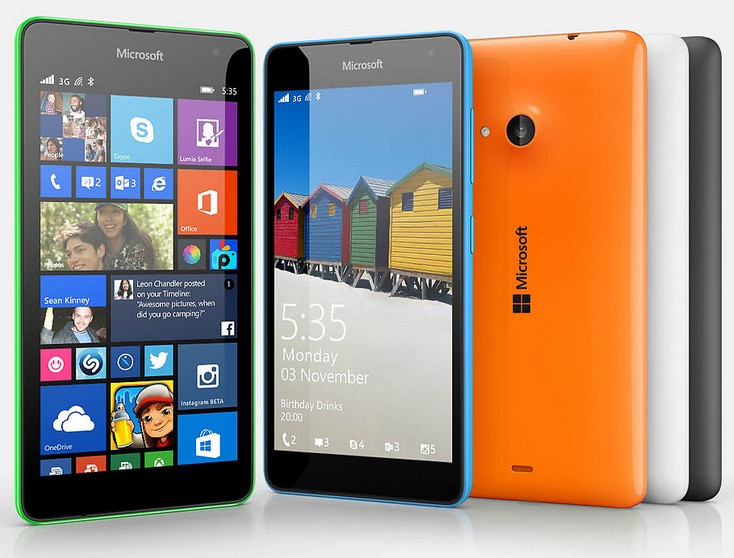 Soon after the Lumia 640 XL launch, technology giant Microsoft has released a new app that allows Windows Phone users to backup vital details on an SD card.
This free application, called the Contacts+Message backup app makes a copy of all the contacts and messages on Windows Phones and stores it information on the SD card of the phone.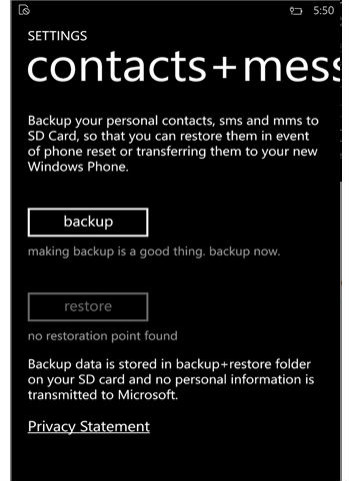 The app lets users know where data is stored on the SD card, which can be restored on the same device or another Windows Phone.
Data formats supported include user contacts in VCF format, SMS and MMS messages, including attachments, and stores it in XML format on the SD card.
The Contacts+Message backup application seems to be custom-made for users who use their devices for business use, and for users who upgrade their smartphones on a regular basis.
The backup app is free and can be downloaded from the Windows Phone Store.
App technicalities:
Download size: < 1 MB
Version: 1.5.0.0
Platform: Windows Phone 8.1
In-phone requirements: Contacts, SD card, HD720P (720X1280), WVGA (480x8000), WXGA (768x1280)
Supported languages: English (United States)
Publisher: Microsoft Corporation
Known issue: Restoring a backup of messages from a dual SIM Windows Phone restores all messages to message store for the first SIM/slot.