The official VLC Universal app for Windows Phone is now updated, and the revamped app is available for free download.
What's new
VLC Player for Windows Phone (updated to version number 1.3) comes with a plethora of new enhancements, functionality, bug fixes/performance enhancements. The following are the new aspects:
Updated User Interface
- Optimisations of XAML code, which is between 50% and 130% faster (parsing and layout rendering)
- LastFM scrobbling working on Windows
- Browse music and videos from folders. For example if your songs are not correctly tagged, you can browse in VLC and "play a folder" just like you would play an album
- XAML Responsive Design enhancements incorporated
- Use of Windows 10 APIs via Reflection for setting a custom, orange window background colour
- New icons, margins and alignments are more polished
- Refresh button in the Video Library, just like the Music library
- Search videos or albums easily
- Adding Semantic Zoom in the Albums view, with custom selection of ordering (by artist, by date, by album)
- Back button added, so devices like Lumia 730 or future tiny tablets will be able to go back easily
- Using the same colours as VLC for Android/Io
VLC Player 1.3 for Android is available for download via the Windows Phone Store, but it has not been released for Windows desktops yet.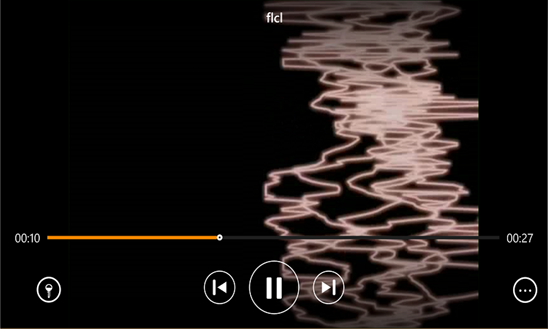 Pre-requisites to download VLC for Windows Phone beta:
Before downloading the app, ensure that your Windows Phone 8.1 device fulfills the following requirements:
Internet connection
Music library
Photos library
SD card
Videos library
HD720P (720x1280)
WVGA (480x800)
WXGA (768x1280)
How to verify pre-requisites
You can see what features the VLC for Windows Phone beta requires by tapping the app in the Windows Phone Store and swiping over to Details.
Key Features of VLC:
Plays all files in all formats, like the classic VLC
Audio and video media library, with full search
Support for network streams, including HLS