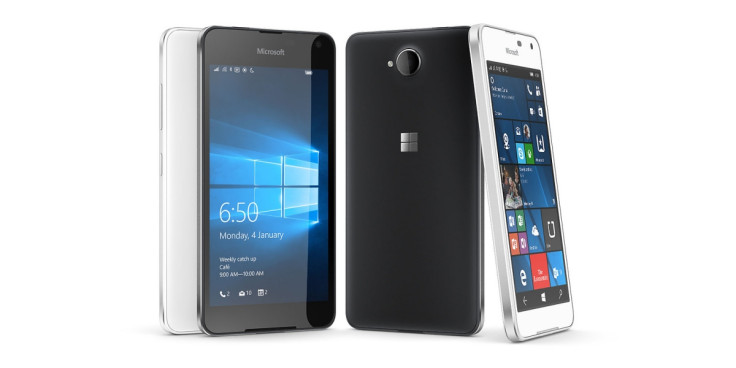 Microsoft has launched its Lumia 650 handset, featuring the company's latest Windows 10 software.
The mid-range device launches in Europe on 18 February for £159.99 and comes with specifications resembling those hinted at in previous leaks. While not as powerful as the company's recent Lumia 950 and Lumia 950 XL handsets, the Lumia 650 is one of few handset on the market running the latest version of Microsoft's latest operating system. This means Lumia 650 users will be able to automatically sync their data across other Windows 10 devices.
This comes courtesy of OneDrive, which is included in the Lumia 650 alongside Office apps including Word and Excel. Microsoft is clearly labelling the 650 as an enterprise device, with applications like Skype for Business and Company Hub also included in the package. However, Windows 10 fans may be disappointed to learn that Continuum, which essentially allows users to turn their phone into a mini-PC, isn't supported on the 650.
Away from that, the Lumia 650 is a fairly typical mid-range affair from Microsoft. The handset offers a 5-inch, 720p HD display, a quad-core Qualcomm Snapdragon 212 processor packing 1GB RAM and 16GB of internal storage, which is expandable via a microSD slot. Battery capacity is 2000mAh, with Microsoft suggesting 16 hours of talk time while connected to a 4G network.
The device's picture-taking capabilities are also on-par with what we'd expect from a device of this calibre: the Lumia 650 comes with an 8MP primary camera with autofocus, LED flash and an f/2.2 aperture lens, while the front-facing packs 5MP.
The device is open to pre-orders from Monday (15 February).