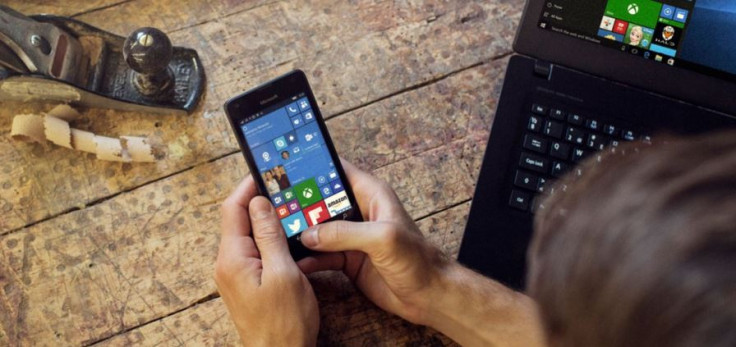 Microsoft's affordable 4G LTE Lumia 550 smartphone is equipped with the hardware and software features that is sure to make you more productive. Unveiled alongside the other Lumia branded Windows 10 phones and Surface series devices in October 2015, the Lumia 550 is now available to purchase.
If you already managed to get one, below are the list of features to make the most of the budget Lumia mobile. But note that Cortana is not available in all regions. You will need to enable the location settings and OneDrive storage is limited and varies according to regions.
Microsoft Office apps
The Lumia 550 comes pre-installed with the Office apps such as Microsoft Word, Excel and PowerPoint through which you can be productive wherever you are. You don't need to rush to work to open the desktop system to view Microsoft Office documents, instead the same can be done on your Lumia 550 on the go. All you need to do is just sync your document on OneDrive to view and work on them on your new phone.
Better viewing capability
The 4.7in screen offers you a better viewing experience of photos and web browsing as well, even on bright sunlight. Besides, Windows 10 makes it easier for you to find photos, sync and share them. The new Photos app in Windows 10 does everything for you; sync the photos, get them organised and makes it easy to navigate across your Windows 10 device.
The new web browser Microsoft Edge that made its debut through Windows 10 also offers on-the-go reading experience. You can also save and organise the web pages and PDF files in your reading list and launch them whenever you want.
Enhanced email
The Outlook mail feature on Windows 10 provides a set of tools that will help you get your email across. Apart from using the standard reply and forward features, format your messages by highlighting texts, font colours, bold, italics and many more.
Cortana digital assistant
Cortana can help you getting a lot of things done easily and quickly. It can learn where you work and live based on the locations you spend most of your time. It can even recommend whether you should leave early or not based on traffic conditions. You can sync your appointments across all the Windows 10 devices such as Surface Pro 4 or Surface Book.
Download speed
As Lumia 550 supports 4G LTE connectivity, you can enjoy the faster download and upload speeds. Also store and sync data across your Windows 10 devices with free cloud storage on OneDrive. Head over to the official Windows Blog to discover more about the Luma 550.