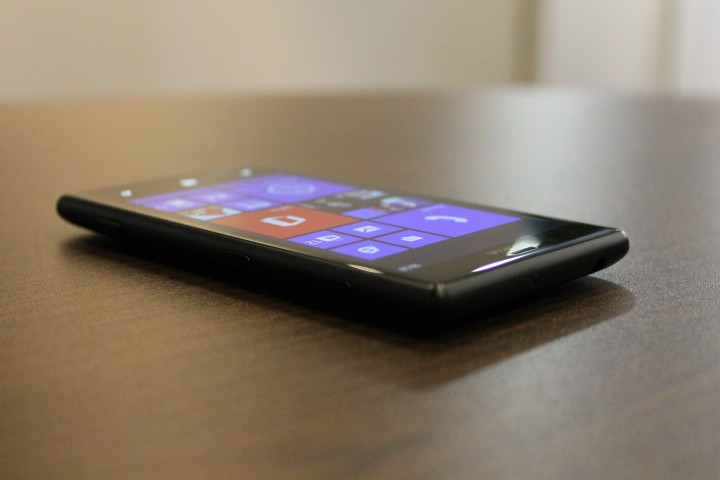 The smartphone succeeding Microsoft's popular Lumia 720, has set the rumour mills abuzz ever since the former recently surfaced amidst speculations that the device would cater to people obsessed with capturing images of themselves. Rumours also hinted at the device being called Lumia 730.
Lumia 730 is highly expected to be released at an event which Microsoft has scheduled for 4 September, just before the IFA 2014 kicks-off on on 5 September in Berlin, Germany.
Now, expectations centred on Lumia 730 have seemingly received a boost with the Lumia 730 having reportedly passed through the American Federal Communications Commission (FCC).
According to FCC filings, the surfaced smartphone has a model number RM-1038, which as per a GSMArena report, is the Lumia 730.
The GSMArena report also mentions the Lumia 730 as having a 134.7 x 68.5 mm dimension, which is higher than the Lumia 720's real estate that measures 127.9 x 67.5 mm.
However, the latest FCC filings do not shed any light on the technical specifications of the RM-1038 (speculated to be Lumia 730) smartphone.
According to available information, Lumia 730 is expected to succeed Microsoft's popular Lumia 720, and the former is expected to be a 'selfie' smartphone, a fact evident by the device's expected 5MP front camera, which once official, should give people obsessed with capturing pictures of themselves more than anything else, a run for their money.
Lumia 730 will in all probability be a 'pure mid-range' smartphone, just like its predecessor. Lumia 730 is expected to incorporate a 4.7in FWVGA display, run the latest Windows Phone 8.1 update 1 OS straight out of the box. The smartphone is likely to be driven by a quad-core Snapdragon 400 processor, along with 1GB RAM.
Microsoft's 'selfie' smartphone is also rumoured to incorporate a 6.1MP rear camera, and feature two SIM-card slots for users preferring to use two SIM cards.
Software-wise, Lumia 730 is rumoured to be driven by Nokia's 'Debian Red' firmware, which should naturally feature new enhancements.