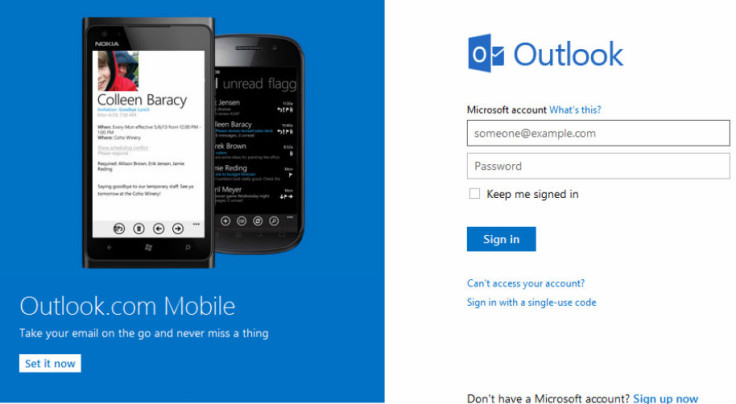 Technology giant Microsoft has taken the Outlook app, applicable to Android smartphones, out of the preview stage and has released the application that now features full version functionality.
The Redmond-based company had in January launched the preview version of Outlook for Android smartphones, along with releasing the full public version of Outlook for iOS.
The updated (full version) Microsoft Outlook app incorporates the following newer aspects officially:
Integration with multiple IMAP clients viz Microsoft Exchange, Microsoft Office 365, Microsoft Outlook.com/MSN/Hotmail, Yahoo Mail, iCloud and Gmail.
Revamped user interface (UI): Microsoft Outlook for Android now features updated icon sets and simplified fonts that promise a consistent experience across devices.
With Outlook exiting the preview phase, users can swipe to quickly delete, archive or schedule messages.
Users can schedule emails for returning to Inbox at a later time.
It has a built-in Calendar that automatically notifies users with appointment reminders.
The inbuilt calendar also lets users find available meeting times and share these in email/schedule a new meeting.
With Microsoft Outlook, users can view and attach any file from email, OneDrive, Dropbox, and other accounts with just a few taps, along with being able to send large files even if they haven't been downloaded onto a smartphone.
Inbox filter can be done to only show messages that are unread, flagged, or have attachments, with a single tap.
Technical aspects of Microsoft Outlook app for Android:
Download source: Google Play
Version: 1.2.1
Size: 23MB
Compatibility: Android 4.0 and higher versions
Permissions accessed within smartphone: Identity, Calendar, Contacts, Phone, Photos/Media/Files, Device ID & call information.