Microsoft shares rose to an all-time high in after-hours trading on 20 October, after the software giant posted better-than-expected first quarter results.
Net profit rose 6% from a year earlier to $6bn (£4.9bn) for the three months to 30 September, with adjusted earnings coming in at $22.3bn.
Analysts had forecast revenue to come in at $21.7bn.
The rise in profits was helped by an 8% jump in cloud revenue to $6.4bn, with the firm reporting that the use of its Azure cloud computing platform had more than doubled since last year.
The news sent Microsoft shares 6% higher to $60.73 in New York, overtaking its previous peak of $59.97 in 1999 during the dot-com boom.
"Our first quarter results showed continued demand for our cloud-based services," said Amy Hood, chief financial officer at Microsoft.
"We continue to invest, position ourselves for long-term growth, and execute well across our businesses."
'Digital transformation'
Microsoft said it was on track to complete its $26.2bn acquisition of LinkedIn and the sale of its entry-level feature phone business in the second quarter of fiscal 2017.
Revenue in the firm's personal computing division declined 2%, with sales of the Windows operating system unchanged from a year earlier.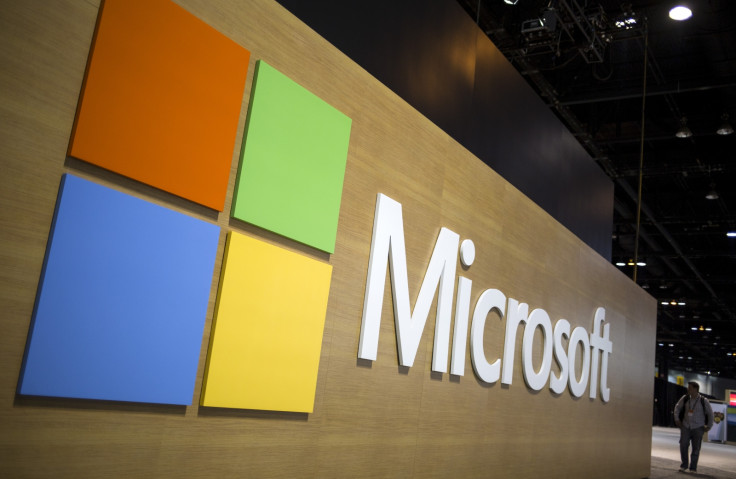 Gaming revenue declined 5% on the back of lower Xbox hardware sales.
Microsoft said it remained on track to buy back $40bn of its shares by the end of the calendar year.
Satya Nadella, chief executive of Microsoft, said: "We are helping to lead a profound digital transformation for customers, infusing intelligence across all of our platforms and experiences.
"We continue to innovate, grow engagement, and build our total addressable market."
Nadella has bet on cloud computing to drive future growth at Microsoft amid slowing sales of PC and the Windows operating system.
The Redmond-based firm said earlier this year that it would miss its target of getting Windows 10 running on more than one billion machines by 2018.