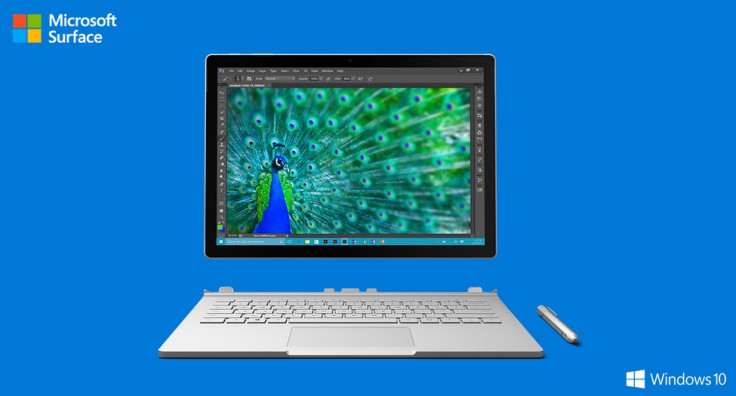 Microsoft has just kicked off pre-orders for its 13.5in Surface Book for users in the UK. The company's first laptop/tablet hybrid was unveiled at the company's October 2015 event, alongside a few more Windows 10-powered devices, such as Surface Pro 4, Lumia 950 and 950 XL. Following the launch event, Microsoft made the Surface Book available for purchase for users in Canada and US in the same month, leaving the users in UK to wait for some time.
The 128GB storage variant of the Surface Book powered with Intel Core i5 processor costs £1,299. The 256GB model with Core i7 processor is priced at £1,799, whereas the model using Core i5 processor having similar storage costs £1,599. If you are happy to pay slightly more than £2,000, you can own the 512GB model using Intel Core i7 processor. Head over to Microsoft Store to place your pre-order for the desired Surface model.
Microsoft will start shipping the devices from 18 February, which is somewhat sooner than what Michael Gillett, Microsoft MVP, had earlier predicted. While Surface Pro 4 was already on pre-order, Gillett at the Future Decoded event in London last November said that the Surface Book would be coming only after March or April 2016.
The Surface Pro 4, for a comparison, is available to buy, starting at £749 for the 128GB storage variant powered with Intel Core m3, whereas the 512GB model, which uses Core i7 processor costs £1,799.