Microsoft has announced its first-ever laptop, the Surface Book. An all-magnesium laptop, the Surface Book runs Windows 10 and the company claims it is twice as fast as Apple's MacBook Pro.
The Microsoft Surface Book has a 13.5in screen with over six million pixels and a pixel density of 267 per inch. The laptop is machined from a single block of magnesium and includes two USB 3.0 ports and a backlit keyboard.
Presented as a laptop for the majority of the press conference, Microsoft then revealed the Surface Book can be detached from its keyboard dock, making it work as a regular tablet with touch and stylus controls when you do not need a physical keyboard.
"Ounce for ounce, pound for pound, this is the fastest 13in laptop ever made, on any plant," Microsoft said. Hooked up to a dock also announced at the Microsoft event – and also compatible with the Surface Pro 4 – the Surface Book can send video to two 4K screens at once.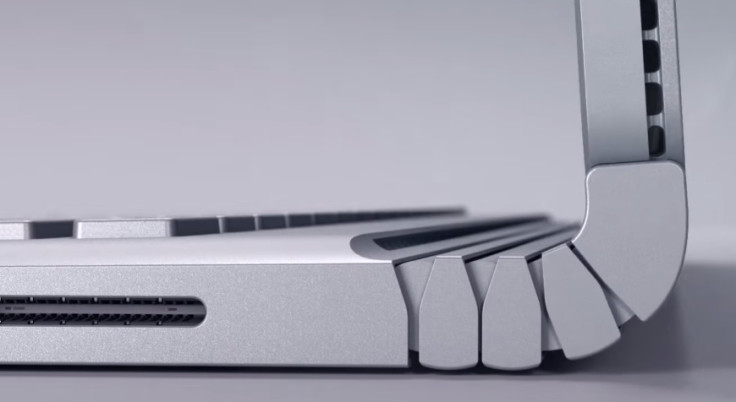 Boasting "phenomenal performance" and talking up the Surface Book's gaming and graphic design performance, Microsoft has given its laptop an Nvidia GeForce processor with GDDR5 memory and boasts up to 12 hours of battery life.
The Microsoft Surface Book has what the company calls a "perfect, best-in-class" typing experience and a backlit keyboard. Under this there is a glass multitouch trackpad that can recognise five touches at once and is optimised for Windows 10.

Prices start at $1,499 (£980), pre-orders open in the US on 7 October and it goes on sale on 26 October. Microsoft has not yet mentioned pricing or availability for the UK.