A leaked 56-page Microsoft document which reveals the company's plan for its next generation gaming console - codenamed Xbox 720 - hints the console has been scheduled for a 2013 release.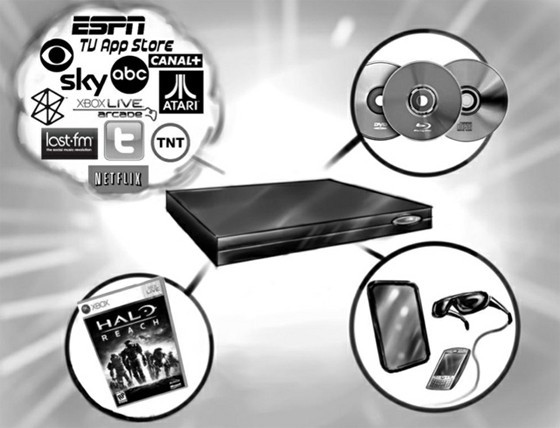 The information comes from a report by tech Web site The Verge, which claims the presentation appears to be from the year 2010 and speaks about future improvements (from a 2010 perspective), including SmartGlass, a Metro dashboard and Xbox TV apps.
The document shows incremental Xbox 360 updates along with Microsoft's plan for the Xbox 720 console. Microsoft, in the presentation, has outlined points of differences for its next-gen Xbox, including support for Blu-ray, native 3D output and glasses, apps, additional sensors and peripheral support.
There is also mention of a six-fold performance increase and true 1080p output with full 3D support.
In addition, a slide representing hardware specifications indicates the next Xbox will be designed keeping in mind the number of CPU cores and their frequencies.
Microsoft was reportedly debating between the use of six and eight ARM or x86 cores clocked at 2GHz with 4GB of DDR4 memory, alongside three PPC cores clocked at 3.2GHz; each has backward compatibility with Xbox 360 titles.
The Xbox 720, the company hopes, will be looked upon as a complete entertainment device and could feature background recording functionality for television content and a unified Windows 8 foundation.
The presentation suggested that the Xbox 720 would have a 10 year life cycle with over 100 million units being sold.
Xbox 720: Kinect 2
Meanwhile, an earlier IBTimes UK report suggested the next-gen console could also see the launch of the second generation game accessory - Kinect 2. It seems that there is a strong possibility of that happening with part of the leaked document, according to The Verge, mentioning the second generation motion capture peripheral.
The Kinect 2 is set to be an evolution rather revolution of the original best-selling peripheral, adding "higher accuracy, stereo imaging, improved voice recognition, support for four player tracking, improved RGB camera, and dedicated hardware processing."
"In Kinect v2 we can continue to go beyond controllers and offer peripherals and accessories that heightens game immersion," reads one of the notes on the slide.
Finally, one of the other interesting aspects of the document is the note on Fortaleza Kinect Glasses - a research project which appears to be either Wi-Fi or 4G-enabled augmented reality hardware, similar to to Google's Project Glass. The Kinect Glasses are marked as a 2014 product and it is believed they will be designed for a non-console purpose.